With Father's Day coming up soon, we thought we'd help you out with some gift ideas for the Gamer Dad in your life. Dad's have absolutely no interest in flowers and this is our version of jewelry.
We'll try to show you a little something for every budget, within reason. We could show you that crazy F1 racecar simulation cockpit with built in monitor and surround sound system that will set you back about $5,000, but that's not reasonable for most people and believe us when we say you should be grateful that he's not asking for that for two reasons. First because he's being considerate and he knows that's way out of your price range and two because there's just no room for it in your living room.
So, check out what he might be interested in and make him a happy Gamer Dad this Father's Day. Also, bear in mind that the prices listed are manufacturer's suggested retail prices, and with a little research most of what you see below can be found at much more reasonable prices.
Top Picks for the Gamer Dad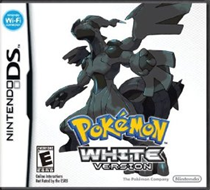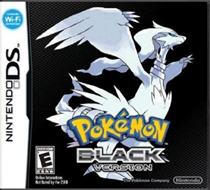 Pokemon White Version / Pokemon Black Version - $34.99
There's a chance that you may have gotten this for the kid in your life, and Dad isn't interested, but Dad is missing out on an incredibly deep game. More importantly, Dad is missing out on some bonding time with Junior (or Princess). Get him the version your kid doesn't have. Each version has exclusive Pokemon and the only way to truly "catch'em all" is to trade them amongst one another. You'll enjoy seeing them interact with one another in new ways and see a line of communication that you've never seen open before. Congratulations, you've just helped bring a family closer together.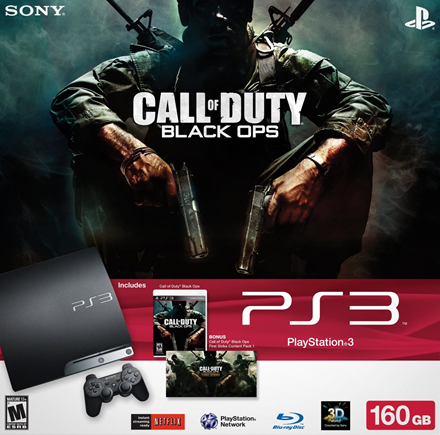 PlayStation 3 Call of Duty: Black Ops Bundle - $299.99
No more excuses, we won't accept them anymore. No PlayStation 3 yet and you don't have the best-selling game of all-time for the system? Get them both in this nifty bundle. He'll love you eternally, but more importantly reciprocate on your next birthday, and you'll thank us later.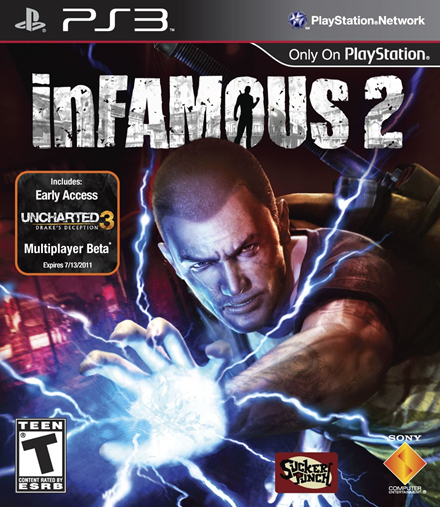 inFAMOUS 2 -Sony PlayStation 3 - $59.99
We know you couldn't pick out every game that he plays, but there's a couple of ways you could check if he played the first, so you'll know whether he wants the sequel. First, check his collection, if he has the first, there's a good chance he'll be wanting this one. If that fails, this one will be practically a dead giveaway, since sometimes games go on loan or get traded in for something newer. Turn on the PlayStation 3, check out his trophies, if he has any for inFAMOUS, especially if he has most of them (signifying that he really enjoyed it) pick this one up for him.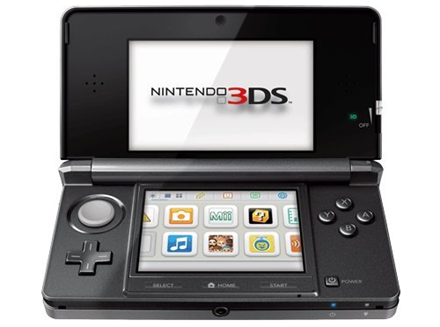 Nintendo 3DS - $249.99
This is the latest version of the Nintendo DS. Everything he loved about the DS, but now with more horsepower and 3D action. It's still compatible with regular DS games, so there's no need to get rid of any of those and now maybe he can give you his old, but gently used, Nintendo DS.
What more could he ask for? Well, a game would be nice…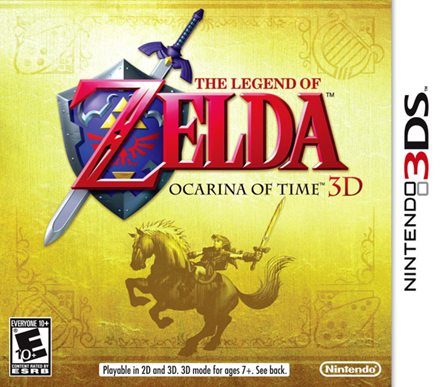 The Legend of Zelda: Ocarina of Time 3D - $39.99
This is almost a can't miss game. Considered by many all over the world to be one of the greatest games ever, Ocarina of Time gets a 3D makeover and includes new features to most of the American gamer population. Win, win. This is also the only game on the list that might not arrive in time for Father's Day, it's a June 19th release, so online orders won't arrive in time. Please be aware and shop with caution, but it's so good that he may not even mind if it's a day or two late.
For the Xbox 360 Gamer Dad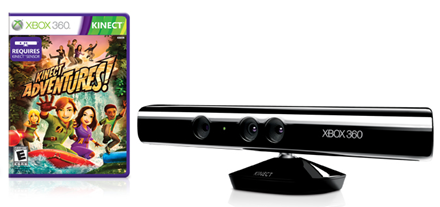 Xbox 360 Kinect - $149.99 or 4GB Console Bundle - $299.99 / 250GB Console Bundle - $399.99
File this under the category of 'For him, but great for the entire family'. The Kinect is the new peripheral for the Xbox 360 that allows you to use your entire body as the controller. Get up off the couch and interact with the game, just remember to make sure little ones don't wander too close to players flailing arms, unless you're not all that worried since your kid was going to lose those baby teeth anyway.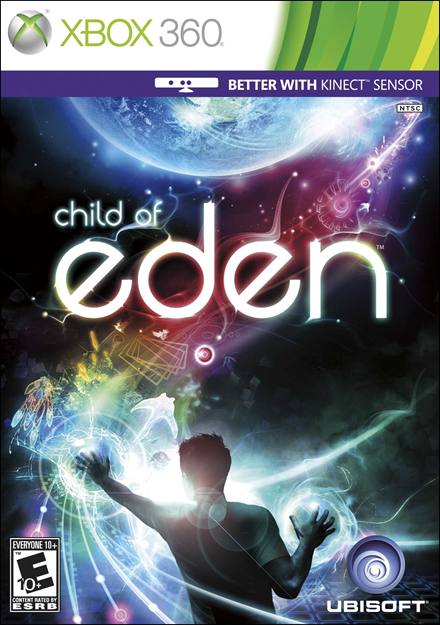 Child of Eden $49.99
This is the newest game from acclaimed game creator, Tetsuya Mizuguchi, the man behind the classic Rez and Space Channel 5. This trippy game could be described as a sort of musical shooter, similar to Rez, so if he's into the eclectic this might be a good choice for him. You can check his gamer profile to see if he's played the Xbox LIVE arcade version, so you'll better know if he's into this. It works with either the Kinect or the standard Xbox 360 controller.
For the Multiple Platform Gamer Dad
Does he have both consoles (Xbox 360 and PlayStation 3) and you're looking for something of the non-exclusive variety? Here's a few recommendations for some games that can be picked up for at least two of the three major consoles.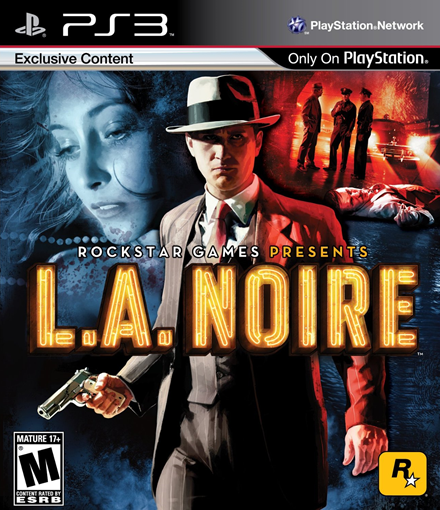 L.A. Noire for Xbox 360 or PlayStation 3 - $59.99
This isn't the Hardy Boys, it's rated M for mature audiences, but we think he's old enough to play this. Solve crimes in one of the most anticipated games of the year and one of the best looking. Someone needs to go into the seedy underbelly of 1947 Los Angeles, California and you've just been recruited.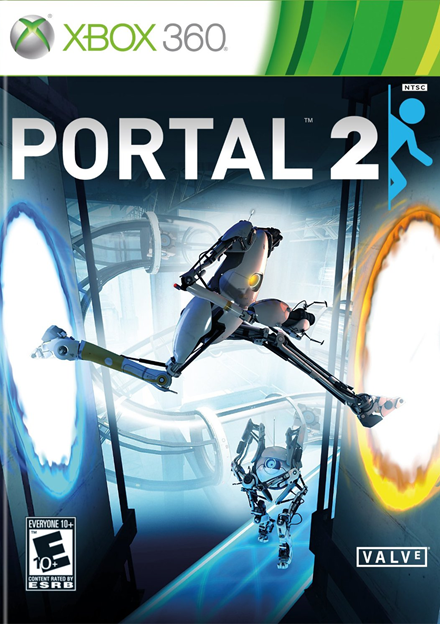 Portal 2 Xbox 360, PlayStation 3, and PC - $59.99
It's got this odd sort of cult following, something about companion cubes and cakes. It's part puzzle and platform and action game with a gun. A critics' darling, Portal 2 looks and sounds like it's not for the kids, but it's rated Everyone 10 and up, so it's safe to play in front of the kids, as long as they're old enough.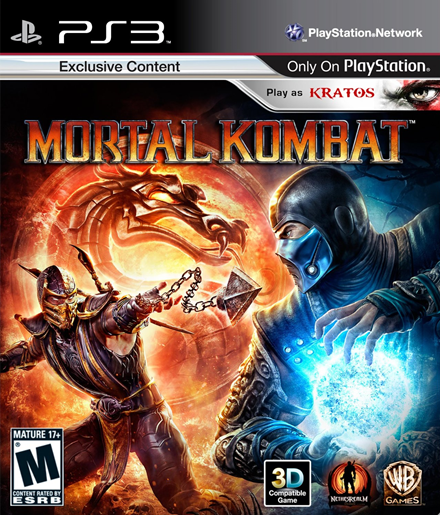 Mortal Kombat PlayStation 3 (with exclusive Kratos character) and Xbox 360 - $59.99
This one is just for him unless the kids are old enough because this is full of blood, gore, and all sorts of other things the kiddies shouldn't be looking at or seeing until they're much older. If he's into fighting games (and really, who isn't?) this reboot of the Mortal Kombat franchise is a winner.
For the Wii Gamer Dad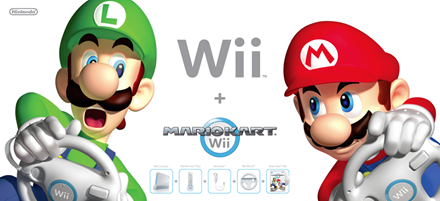 Mario Kart Wii Bundle - $149.99
Now is about as good a time as there ever was to purchase a Nintendo Wii if you don't already own one. The price recently dropped to $149.99, it now comes bundled with Mario Kart and a wheel, plus they released a Nintendo Selects lineup of games that will only set you back $19.99 each, and the library of games is huge.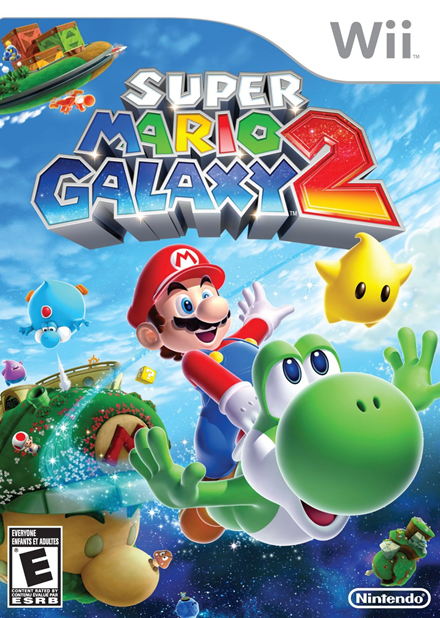 Super Mario Galaxy 2 - $49.99 or less
Super Mario is the most recognized game character in the world. The sequel to the stellar (no pun intended) Super Mario Galaxy is hands down one of the best games on the Wii and a showcase of exactly what the system is capable of, so it's an easy pick for this list and a must have for Dad, plus a second player can grab a controller and help Mario out, though it's not a true two-player game.
Video Game Accessories for the Gamer Dad
Gaming Joystick for Dad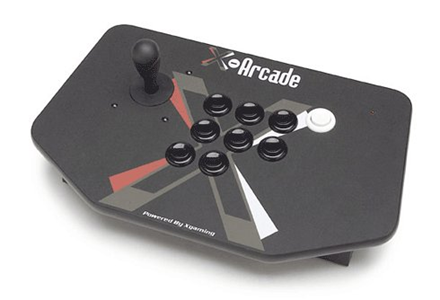 X-Arcade Solo Joystick by XGaming - $99.95
Maybe Dad wants an arcade stick to play his retro arcade games or those crazy bloody fighting games, here's one recommendation from us.
If he has any interest at all in fighting games or just old school arcade games this will make him the happiest Dad on the block because this stick is ace. It's built to last (it's got a lifetime warranty), it looks cool, and will also give him an advantage when playing against others.
This thing won't be obsolete anytime soon either, you purchase adaptors to use with your specific gaming system and it's fully upgradeable, it's been around for several years, so don't worry about it becoming obsolete. By the way, they also make a twin stick version, so that the two of you can play together because as they say the couple that games together, stays together. No, seriously that's what they say.
Headsets for Dad
Let's look at some headsets together now. Headsets are great for a couple of reasons, they keep the kids (and you) from waking up during those late night gaming sessions, they help keep the kids from hearing some of the foul language that comes from some of those games, and they help him develop his skills because they are 7.1 surround sound, so he can hear everything. All three headsets below can be used for the PlayStation 3, Xbox 360, and PC for flexibility.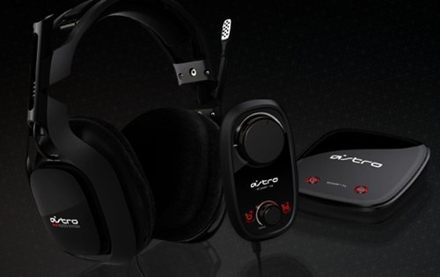 Astro A40 Wireless Gaming Headset - $279.99 / Wired - $249.99
The choice of the MLG. That's the Major League of Gaming. What's that you didn't know there were professional gamers? He does, almost guaranteed. Just be glad he hasn't quit his regular gig to pursue his dream of playing games for a living. Compatible with PC, PS3, and Xbox 360.
Too expensive? Let's come down the price ladder, a little.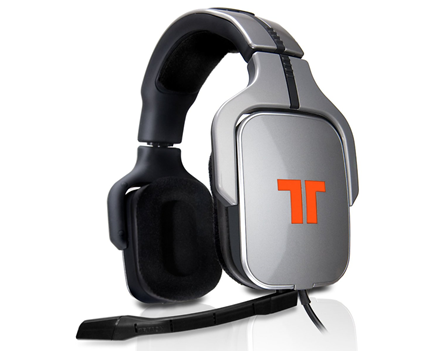 Tritton AX Pro - $169.99
The top of the line headset from Tritton USA, this 5.1 headset works with PC, XBox 360, PS3, or any other source that uses an optical output. So, you literally can watch movies or play games in full surround sound without disturbing the peace and quiet of the night. Plus, it has the option of connecting a second set of 'cans' to the same processor in case he has a friend over at night and they want to play some split screen Gears of War quietly.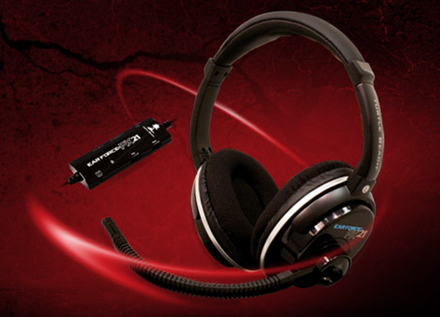 Turtle Beach Ear Force PX21 - $79.99
Last, but not least is the Turtle Beach Ear Force PX21 gaming headset. It's stereo and has a wire, unlike the previous mentioned headsets, but don't let that stop you. It's got a 16 foot cord and an inline amplifier and with the help of the Ear Force DSS (MSRP $89.95) you can convert it into a full blown 5.1 or 7.1 headset (maybe for his birthday or Christmas?). The headset works for both PlayStation 3 and Xbox 360 as well as PC and Mac, so it's extremely flexible and suitable for all your gaming needs.
Conclusion
So, as another Father's Day approaches be sure to get the Gamer Father in your life something he's going to really be happy about. He doesn't need another tie, dress shirt, or loafers. He does, however, need more gaming in his life. It'll help him unload a little stress and keep him sane around those crazy kids. In the end, really, it's his day and trust us when we tell you that games are his roses and chocolates.
Be aware that there are tons of other great games on the way that he may really want. Pre-orders may be a fine gesture, depending on his level of patience. We'd suggest Call of Duty: Modern Warfare 3 (Xbox 360, PS3), Gears of War 3 (Xbox 360), Battlefield 3 (Xbox 360, PS3, PC), Elder Scrolls V: Skyrim (PS3, Xbox 360, PC), Batman: Arkham City (PS3, Xbox 360), Uncharted 3: Drake's Deception (PS3), Resistance 3 (PS3), Metal Gear Solid Rising (PS3, Xbox 360), Dark Souls (PS3, Xbox 360), or Madden NFL 12 (Wii, PS3, Xbox 360, PS2, PSP), The Legend of Zelda: Skyward Sword (Wii), and the list goes on and on, but that should be a sufficient enough start.
Hope we helped if even a tiny bit. Happy Father's Day to all of you proud papa's out there, share this article with family or whoever else might be giving you a gift this year, so that you get exactly what you want. There will be no socks this year!
Leave a Reply
You must be logged in to post a comment.