So, I took these pictures a couple weeks ago after Christmas and as you can see my cabinet is full. It's about 7.5 feet tall and the three main shelves are all used up. Mind you that every game in here is current generation, the PS2, GameCube, Xbox, Dreamcast, PSX, Saturn, N64, SNES, NES, GameBoy Advance, and anything else is in another cabinet or stand, oh, and I also have a few crappy games in an ottoman that has game storage space . What am I supposed to do now if I don't have anywhere to put my new games? Maybe the Guitar Hero/ Rock Band guitars can go away and I'll make space for more games... I don't know. Here's the pictures: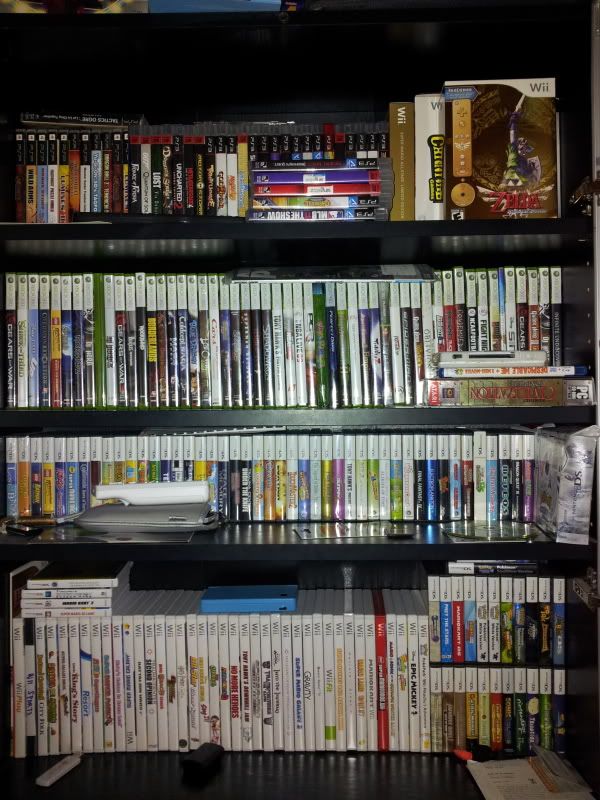 Complete shot of the games in the cabinet.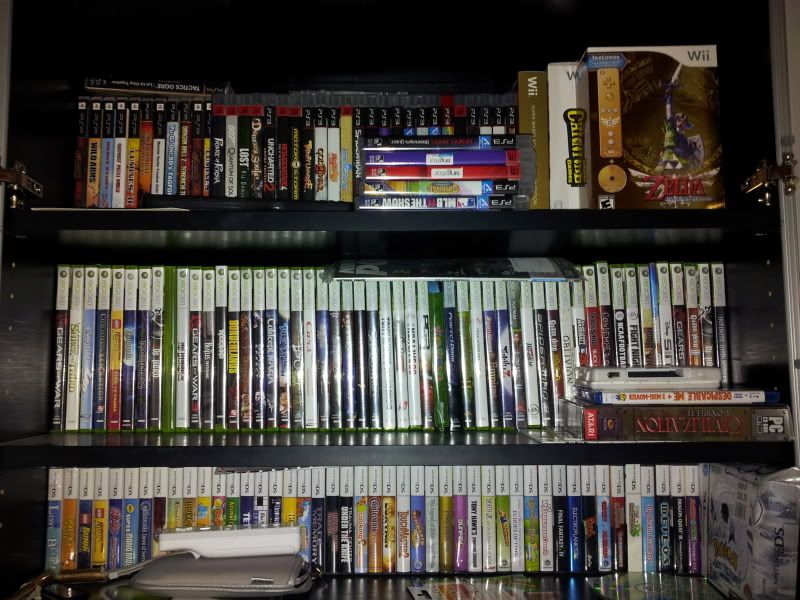 Closer view of the upper shelves. PSP, PS3, and some oversized boxes. Second shelf has Xbox 360. Third shelf has Nintendo DS.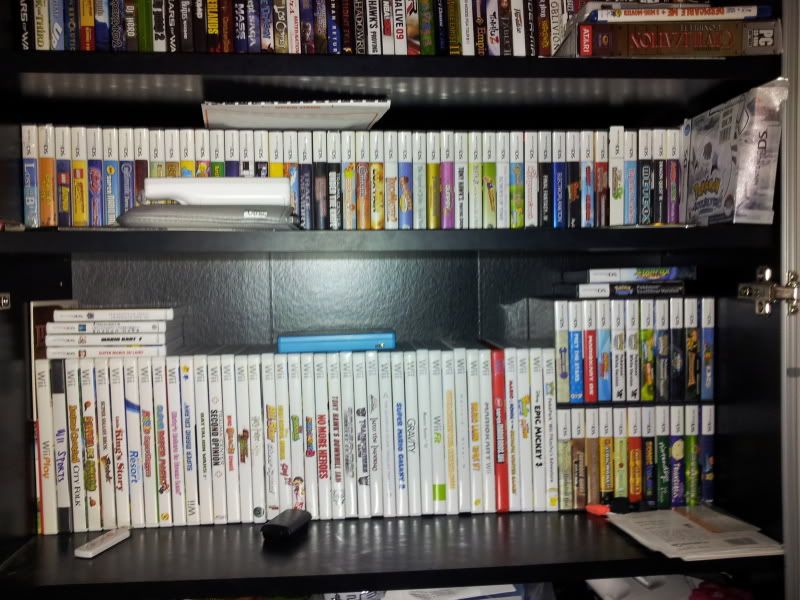 Closer view of the Nintendo DS shelf, under that is the Wii shelf with my few Nintendo 3DS games on top of those, and the rest of the Nintendo DS games.


For a little reference, here's an older picture with PS2, GameCube, and other stuff that are still in the house, but in another castle.