So, I baked a Peppermint cake with white chocolate icing and crushed candies on top and I posted a picture on Twitter, but for anyone who cares I thought I'd post a picture and a link to the recipe.

This was the end result: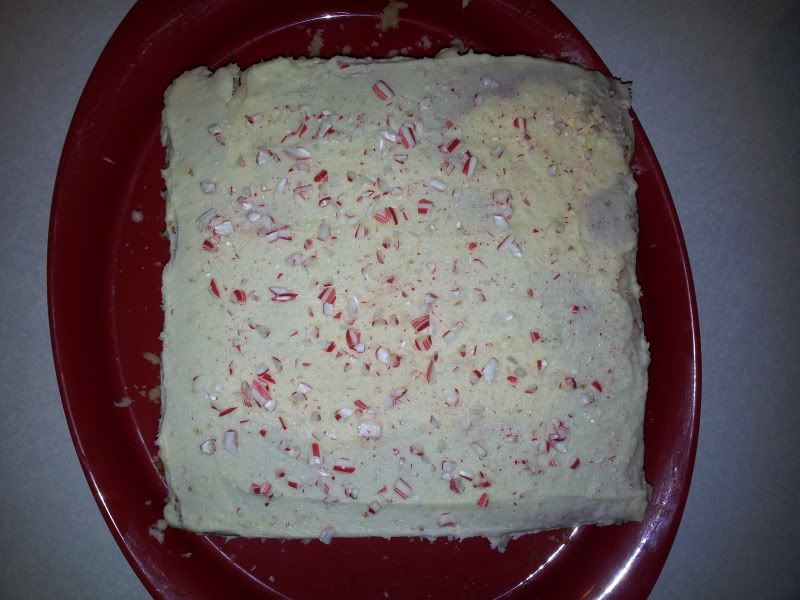 I'm not used to icing stuff, so I didn't do a great job. The instructions aren't clear. Go ahead and let the cake cool off and let the icing cool down. It'll still maintain a spreadable form despite the white chocolate.

I didn't have access to the round pans, so I used two square pans instead. I also didn't cut both squares at the same time as I should have. You live and you learn, I will try not to make the same mistake next time. I'll post another picture of the next cake next week or so. Obviously mine doesn't look like the one in the picture and I don't know exactly how their's is snow white and mine is a little off white, but whatever.