In the final stretch of any JRPG, players have invested dozens of hours battling mythical bosses and delving into an enriching storyline where the characters can become a part of players themselves.  Each new cut-scene allows players to explore the personal experiences of each character – the motivations, fears and passions at the heart of their journey. Complete with classic and memorable anime-style characters, Arc Rise Fantasia introduces an all-new lovable chibi race, known as Kopins.  Kopins guide our heroes on their adventure, sharing their wisdom and Buddha-like customs with our heroes.
Along the way, new twists keep players on the edge of their seats.  As players trek through stunning landscapes and rest at inns to prepare for battle, they soon find themselves in the clutches of massive and mythical beasts. A heroes journey is no simple task regardless of the JRPG they find themselves trying to conquer. L'Arc often finds himself forced to battle the very friends and colleagues he must save from corruption.  In the end, a hero must hold true to his creed, resulting in the spread of peace and unity throughout the kingdom. Players and fans of JRPGs will uncover this seminal journey for themselves as they travel through Arc Rise Fantasia – the new quintessential JRPG for the Nintendo Wii.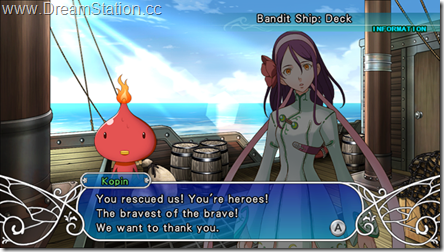 About Arc Rise Fantasia
In Arc Rise Fantasia, players jump into the shoes of L'Arc, a composed mercenary who sets out to defend the Meridian Empire from an impending invasion of mysterious creatures. After assembling a party of allies, each with a unique set of abilities and fiery personalities, players embark on a perilous journey filled with vile enemies and treacherous dungeons. Players summon mystical creatures and work with their party to execute massive and strategic attacks. Arc Rise Fantasia features deep game play, stellar production values, and an unforgettable story.
For more information and to follow the game's Twitter and Facebook feeds, visit:
www.facebook.com/arcrisefantasia
Leave a Reply
You must be logged in to post a comment.