Ridgewood, NJ, June 27, 2011 – Get ready to rekindle your retro gaming passion as Kalypso Media and First Star Software, Inc. have today announced the release date and additional game information for Boulder Dash®-XL™, the gem grabbing classic arcade game.  Developed by Catnip Games along with First Star Software Inc., Boulder Dash®-XL™ will be released on 13th July via Xbox LIVE® Arcade for the Xbox 360® video game and entertainment system from Microsoft for 800 Microsoft Points. A Windows PC version is scheduled for later in the summer.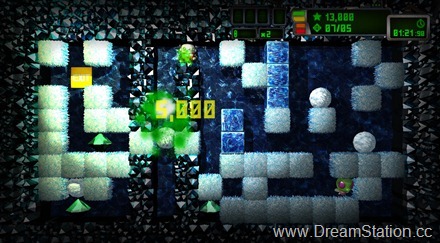 Boulder Dash's tricky puzzle and dexterity-based gameplay made its debut in the early 80s and continues to entertain its enormous fan base and new players. The game is recognized as one of the best-loved retro games in the history of computer and video gaming. Now Boulder Dash®-XL™ brings this classic back with a hot new look that will take the Xbox LIVE Arcade and Windows PC platforms by storm. The game's core remains unchanged: in a race against time players must collect sparkling diamonds while besting hordes of enemies, avoiding numerous traps, and keeping an eye out for falling boulders!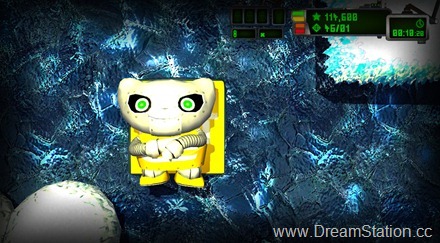 As well as 'Arcade', 'Retro' and 'Zen' modes Boulder Dash®-XL™ will feature two all new game modes both with a fresh take on the classic Boulder Dash® formula: Puzzle Mode offers a quirky, cerebral challenge and Score Attack requires quick reflexes to skyrocket players' high scores.  Boulder Dash®-XL™ also introduces a number of exciting new gameplay elements, such as a telescopic arm, speed-ups, heavy boulders and teleporters as well as several new enemies, all featuring unique behaviour, to create an array of diversified and challenging gameplay scenarios. If that's not enough to whet your appetite then how about the ability to pan/scroll the playfield while paused, a 3D gaming environment, particle effects, dynamic lighting and over 7 times the amount of caves as the 1984 original release! Players can also choose their hero and play as either Rockford™ or his female counterpart, Crystal™.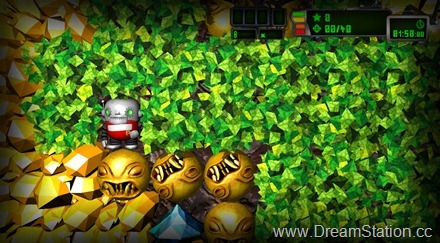 For more information about Boulder Dash®-XL™, please visit www.boulder-dash-xl.com
Features of Boulder Dash®-XL™ include:
An updated HD look and feel, featuring 720p graphics
4 new game modes: "Puzzle", "Zen", Time Challenge" and "Retro" in addition to "Arcade"
Retro Mode's  25 new Caves use 3D interpretations of the original bitmap graphics from 1984
New scoring mechanism adding new excitement and challenges for High Score hunters
Four beautiful and varied game worlds
Over 150 all-new Caves to explore while battling monsters and grabbing gems
Online Ranking Lists / Leaderboards
Achievements support
Leave a Reply
You must be logged in to post a comment.