Burnout Paradise is the latest racing game to hit the scene and you can read our Burnout Pardise Review if you need more details about the game for PlayStation 3 and Xbox 360. If you haven't played Burnout Paradise then you at least owe it to yourself to download the demo and try it.
If you are a fan of Burnout Paradise and the Burnout series and want to take a little bit of it with you when you are not in front of your game console, then we have just the ticket. If you own a iPhone or iPod Touch then you can use the following wallpapers we created using the wallpapers and screenshots available for Burnout Paradise to turn iPhone/iPod Touch into a Burnout Paradise themed device.
You can also go one step further if you have an iPhone by using the ringtones available on the Criterion Games website to change your iPhone ringtone into a Burnout Paradise themed ringer.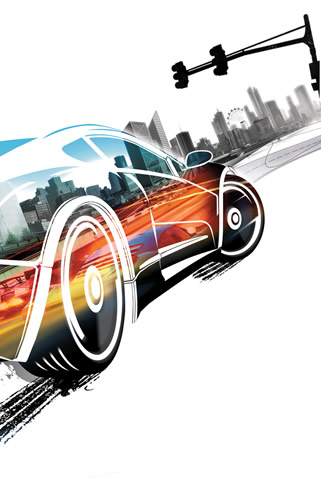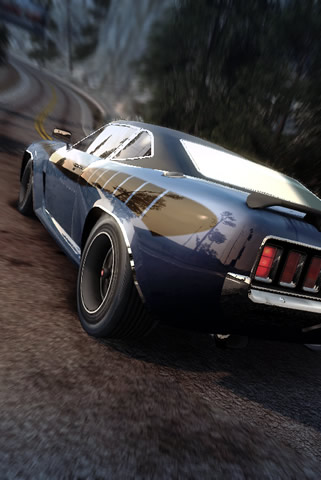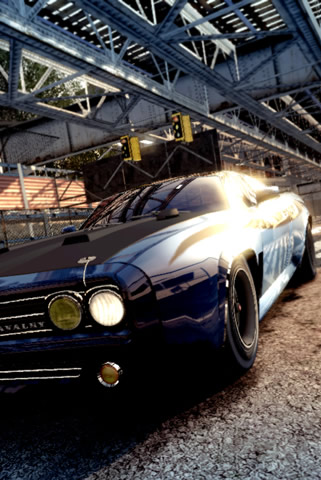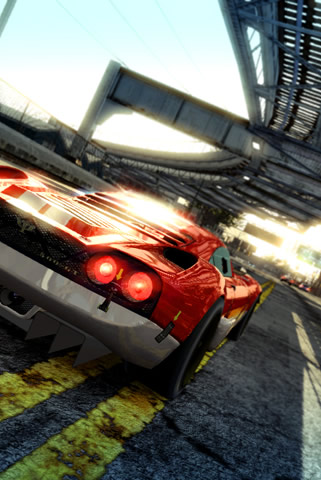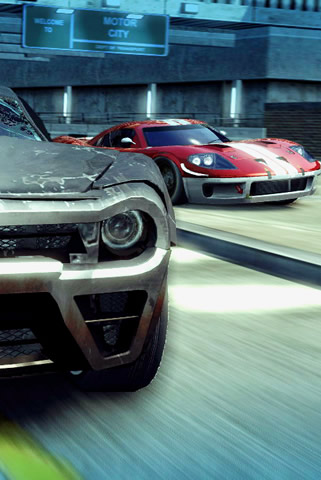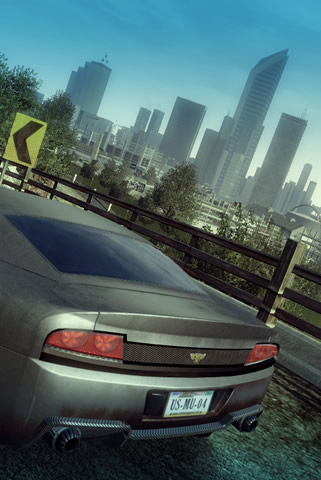 iPhone / iPod Touch Wallpaper Instructions
To use these on your iPhone or iPod Touch you will need to do the following:
Right-click on on the images above and choose "Save Image As…" in Firefox or "Save Picture As…" in Internet Explorer.
After you choose that you will need to save the pictures to your hard drive in a location where you will be able to find them.
Next, you will need to plug your iPhone or iPod Touch into your computer and go into iTunes where you will need to go to the "Photos" tab under your iPhone or iPod Touch device to setup the syncing.
Once on the "Photos" tab you will need to pick how you want to sync photos between your Mac/PC and iPhone. Make sure that the folder you saved the above images in is part of the sync options.
Now, sync your iPhone or iPod Touch with your Mac/PC.
After you sync your iPhone or iPod Touch with your Mac/PC and move the wallpaper images over to it you will need to do the following to set the wallpaper:
Go under the "Photos" section on your iPhone/iPod Touch and then find the wallpaper you would like to use.
Once viewing the wallpaper, tap the small square icon with an arrow in it in the bottom left corner of the screen.
Then tap "Use As Wallpaper".
Move the picture around and zoom in or out if you like and then tap the "Set Wallpaper" button.
Once you have done the above you should have a new wallpaper on your iPhone/iPod Touch to enjoy.
iPhone Ringtone Creation and Installation Instructions
First you will need a ringtone, so head over to the Criterion Games website and download the ringtone you want to use. Once you have it follow the instructions below to get the ringtone converted into a format that can be transferred to your iPhone.
NOTE: These instructions work for iTunes 7.6. If you are using a different version of iTunes, then we can't guarantee they will work.
Go into iTunes and under "Edit/Preferences" and then the "Advanced/General" tab make sure the box is checked for "Keep iTunes music folder organized" and "Copy files to iTunes music folder when adding to library".
Import the ringtone MP3s you downloaded into your iTunes installation by going into iTunes and clicking "File/Import…" and selecting the MP3s you downloaded.
Next you need to go to your iTunes preferences in iTunes and clicking "Edit/Preferences…" and then click the "Advanced" tab. Click the "Importing" tab and then under "Import Using" select "AAC Encoder".
After you have made those changes go back to your music library.
The ringtone MP3s need to be 30 seconds or less in length. Most of the ringtones on the Criterion Games website are the correct length, but the one I used (The Burnout Theme) was 36 seconds and needed to be edited. If you need to edit the MP3 down to 30 seconds or less then select the ringtone MP3 you downloaded from Criterion Games and right-click on it and then click "Get Info". Then click the "Options" tab and check the boxes next to "Start Time" and "Stop Time" and set the "Start Time" to "0:00″ and "Stop Time" to "0:30″. I also set the "Volume Adjustment" to "+100%" to make the ringtone as loud as possible. Click "OK" to go back to your music library.
Next right-click on the ringtone and choose "Convert Selection to AAC" from the menu and let iTunes create the new "ringtone_filename.m4a" file.
Delete the AAC file you just created in Step #6 from the iTunes music library. Do NOT move the file to the trash if asked.
Exit iTunes and located the "ringtone_filename.m4a" file under your iTunes music folder ("My Documents\My Music\iTunes\iTunes Music\Unknown Artist" or something similar) you just created and move it to your Desktop or some other place on your hard drive.
Rename the file to "ringtone_filename.m4r".
Double-click on "ringtone_filename.m4r" to open it in iTunes.
Sync your iPhone to have the ringtone copied to your iPhone.
Next, choose "Settings" on your iPhone and then under "Sounds/Ringtone" you should see your newly added ringtone under the "Custom" section at the top. Choose the ringtone and you should be all set.
That is it! You should now have a custom Burnout Paradise iPhone or iPod Touch. If you have any questions then please post a comment below and we will try to answer them as soon as possible.
Leave a Reply
You must be logged in to post a comment.