Franchise to enter next-generation with over seven million units sold worldwide.
NEW YORK, Jan 27, 2011 (BU.SINESS WIRE) — Get ready for a dip in the Shark Tank, a raucous ride on Coin Coaster Mountain or a Cotton-Eyed Joe dance-off with the Monkey Barker(TM), as 2K Play is pleased to announce its newest Carnival Games(R) title is coming exclusively to Kinect(TM) for Xbox 360(R). Carnival Games(R): Monkey See, Monkey Do(TM) is scheduled to launch this April and is currently under development by 2K's Cat Daddy Games, the studio that created the original worldwide sensation.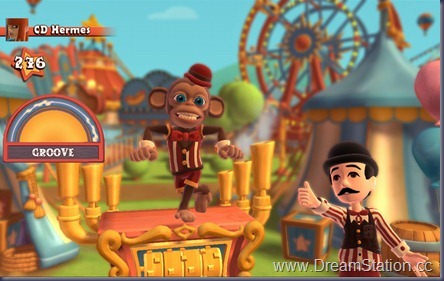 "More than seven million video game fans around the world have 'stepped right up' to Carnival Games," said Steve Lux, vice president of business development for 2K Play. "Now, with the immersive, controller-free experience of Kinect for Xbox 360, a new generation of gamers will literally be able to 'step right into' the larger-than-life Carnival Games experience."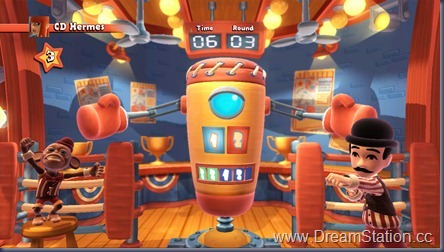 "We're thrilled 2K Play has re-imagined the top-selling Carnival Games universe to take advantage of the one-of-a-kind Kinect technology, launching players into an exciting, controller-free funfest that can only be experienced on Kinect," said Matt Barlow, General Manager of Xbox Marketing.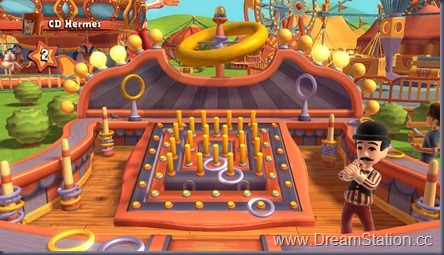 Carnival Games:Monkey See, Monkey Do was built from the ground up to take full advantage of the innovative technology in Kinect for Xbox 360. Five theme-park style alleyways — from Coaster Corner to Whirligig Way — set the stage for gamers to swing away in the batting cage, avoid twisting tornadoes in the Hot Air Balloon Race, take a galactic journey to the red planet in Rocket to Mars and much more.
Classic games like Alley Ball, Milk Bottle Throw and Wheel of Chance add to the family fun. All manner of interactive prizes and surprises abound, including pet dragons, robot cowboys, flying bears and ninja masks.
In addition, Kinect for Xbox 360's voice recognition technology allows The Amazing Wodin, a wily wizard with a weakness for wit, to advise players of their future. Also making his debut appearance in a Carnival Games title, is the Monkey Barker. Smartly dressed and renowned for his dancing skills, he promises to bring a fair share of monkey mischief to the midway.
For more information on Carnival Games: Monkey See, Monkey Do please go to www.2kgames.com/2kplay or visit us at facebook.com/carnival games and twitter.com/2KPlay. This game is not yet rated by the ESRB.
2K Play is a division of 2K, a publishing label of Take-Two Interactive Software, Inc. (NASDAQ:TTWO).
Leave a Reply
You must be logged in to post a comment.