Some of the world's most dedicated Nintendo fans now have the opportunity to receive special gifts from Nintendo of America. Starting today, members of the Club Nintendo™ customer loyalty program who reached Gold or Platinum status in the most recent program year (July 1, 2010 – June 30, 2011) can visit http://club.nintendo.com and log into their accounts to claim an exclusive gift free of charge.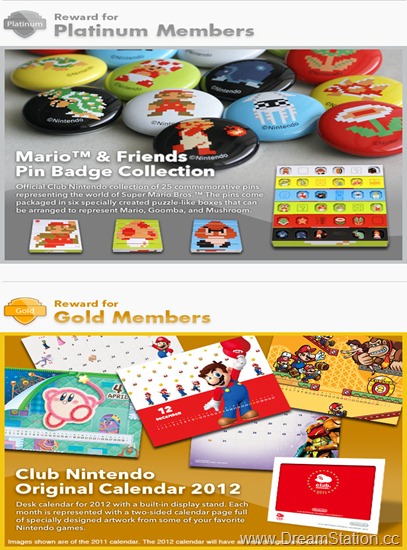 Platinum-level Club Nintendo members are eligible to receive an eye-popping set of 25 commemorative pins that pay tribute to the Mario™ franchise. Featuring classic characters and power-ups from the Mushroom Kingdom, the pins come packaged in unique puzzle-like boxes that can be arranged to form an image of Mario, a Goomba or a Mushroom. Gold-level members, meanwhile, are eligible to receive a special 2012 desk calendar illustrated with colorful artwork from a variety of beloved Nintendo franchises and games.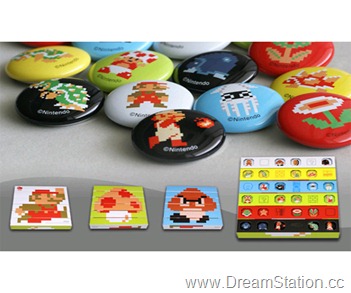 Club Nintendo offers special promotions and awards Coins to consumers who register and provide feedback about eligible Nintendo products. Coins can then be redeemed for exclusive Nintendo merchandise. Members who earn 300 Coins within each program year are awarded Gold status. Members who earn 600 Coins within each program year are awarded Platinum status. For more information about how to join Club Nintendo and earn rewards, visit http://club.nintendo.com.
Editors note: Screens grabbed from Club Nintendo website.
Leave a Reply
You must be logged in to post a comment.