1UP.com is reporting that Star Wars characters, Darth Vader and Yoda, will be playable in the upcoming Namco Bandai game, Soul Calibur IV, and they have the screenshots and video to prove it. According to Namco Bandia's press materials for the Soul Calibur IV, Darth Vader will be playable only in the PlayStation 3 version and Yoda will be exclusive to the Xbox 360 version.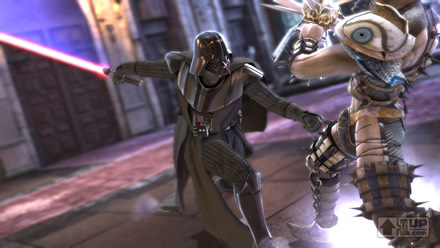 Darth Vader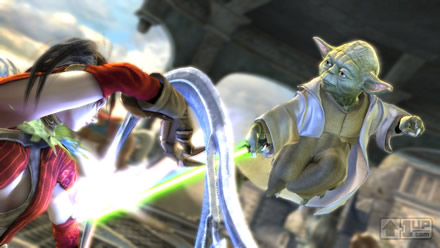 Yoda
1Up.com is also predicting that other Star Wars characters may arrive via downloadable content on Xbox Live Marketplace and PlayStation Network once the game is released.
Comments [4]
Leave a Reply
You must be logged in to post a comment.