If you are reading this then introduce yourself. We won't bite.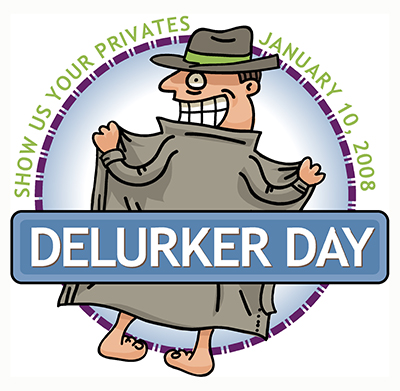 Today, and just for fun, all this week at DreamStation.cc is De-Lurker Week. I know we are a little late based on the image above, but better late than never. If you visit here and read our posts and comments but never reply, then we are looking at you. For this week and this week only, all of us here at DreamStation.cc are being anti-lurker and what that means is if you are reading this you need to login or register and login and post a reply under this topic, the one on the forums or both.
If you have never registered for an account on DreamStation.cc to post comments on the main site or on the discussion forums then what are you waiting for? It is FREE to create an account and it only takes a minute or two to be ready to post and join in on all the conversations here at DreamStation.cc.
We promise we won't bite and we would love to get to know more people that are passionate about video games and technology like us.
Okay, to make it easier I will throw out a few questions to get this party started:
Where do you live? (Planet, Continent, Country, State, City - Whatever you want to reveal.)
How long have you been coming to DreamStation.cc?
What is your favorite game system(s)?
What is your favorite game(s)? (past, present, future)
Who is your favorite video game mascot(s)? (Mario, Sonic, Master Chief, Bubsy, etc.)
That should be enough for now. Come on, you know you want to post a reply. Just think of the "Reply" button as a BIG RED BUTTON that you can't resist pushing and take the plunge.
The image above brought to you by Greeblemonkey.
Comments [7]
Leave a Reply
You must be logged in to post a comment.