Players that like their stakes high will love the new collectible Dead Rising 2 High Stakes Edition that includes the full game and a host of unique Dead Rising 2 and Fortune City-themed items. Based on the setting of Fortune City in which the game takes place, this special edition features a high-end Fortune City Poker Set, unique 'Psycho' costume and skills DLC, a Fortune City Visitor Map and a chance at owning a 6′ tall zombie replica! Check out the full list of items below.
The Dead Rising 2 High Stakes Edition is available for pre-order NOW, only at the Capcom Online Store at http://shop.capcom.com/promo/79863700. Supplies are limited so fans should secure their set today to have it delivered on the day of the game's release on September 28, 2010.   The Dead Rising 2 High Stakes Edition Includes:
Dead Rising 2 Game (Xbox 360 or PS3)
Poker set in a black high-impact case sporting the Fortune City logo and including:

100 poker chips- 4 different colors featuring the Fortune City logo
2 decks of 'blood-stained' custom playing cards featuring character art
5 green dice
1 'blood-stained' dealer chip
Fortune City Visitor Map featuring the game map and ads for Fortune City locations and attractions
Terror is Reality XVII admission ticket with redemption code for the unique Psycho costume and skills downloadable content
One Dead Rising 2 High Stakes Edition will contain the 'Golden' Terror Is Reality XVII admission ticket, which is redeemable for Burt the Zombie, a 6′ Dead Rising 2 zombie replica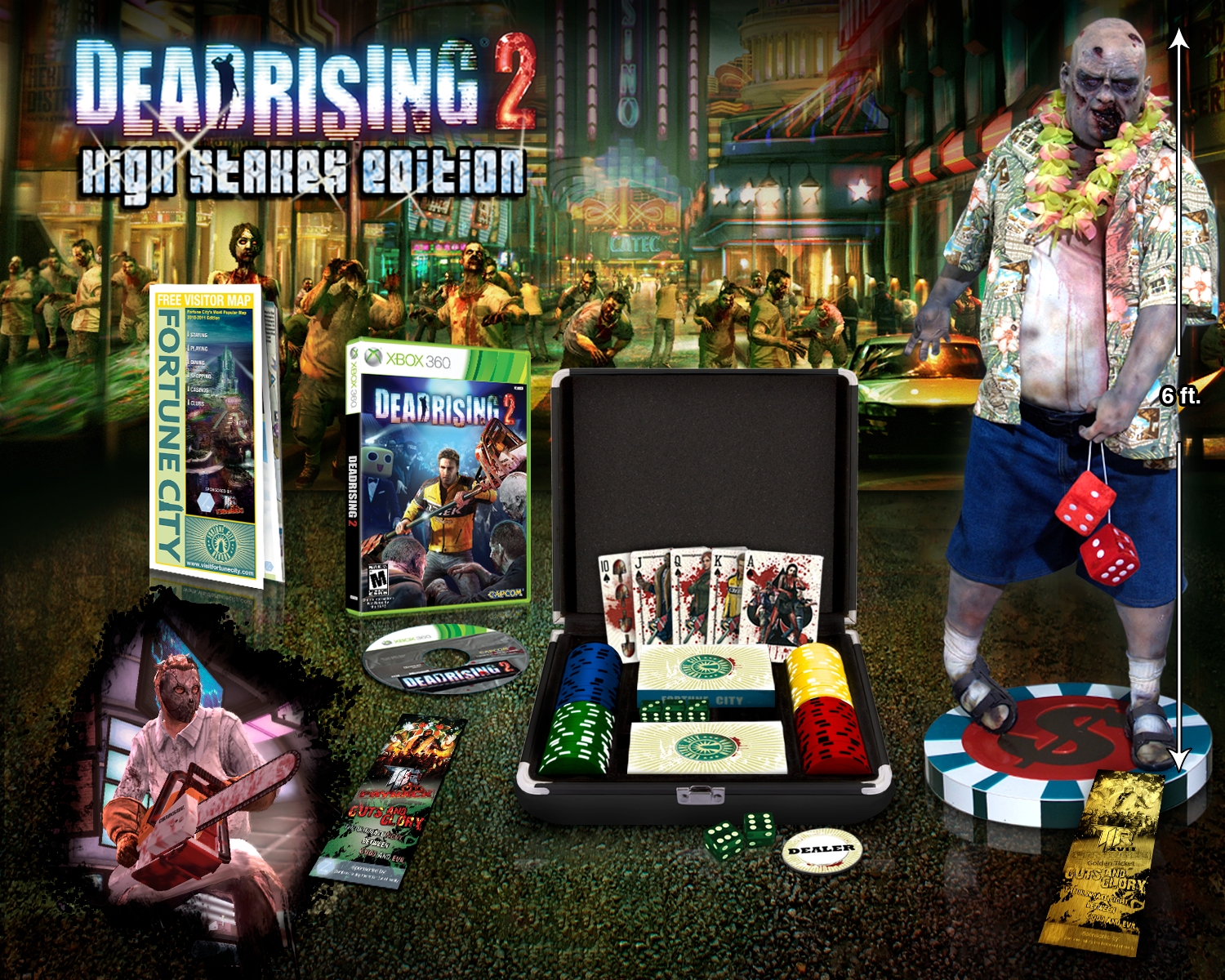 For the full scoop, check out Capcom's Unity at http://www.capcom-unity.com/jgonzo/blog/2010/08/27/announcing_the_dead_rising_2:_high_stakes_edition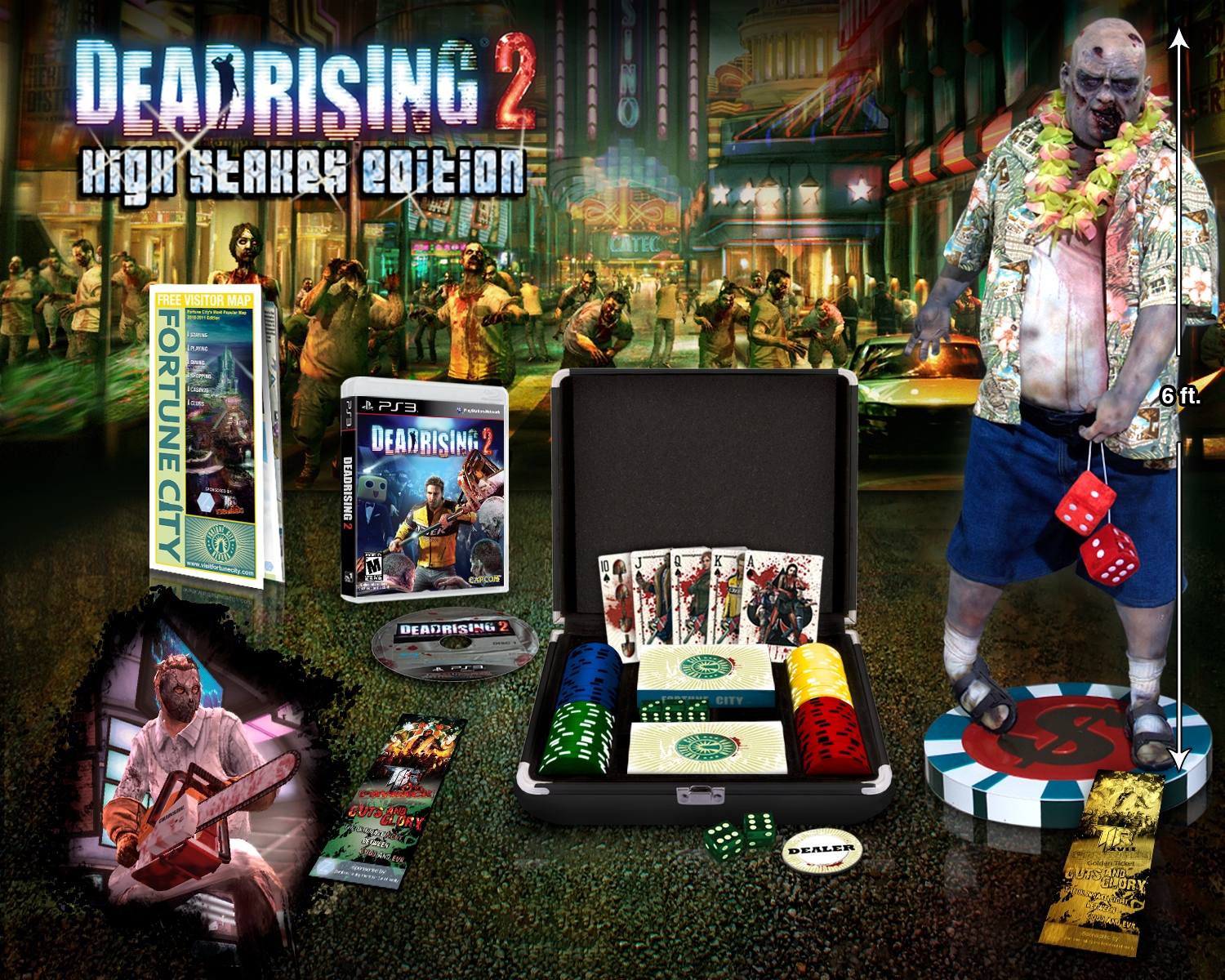 Leave a Reply
You must be logged in to post a comment.