Chicago is going to be the most exciting FINAL FANTASY concert yet! Nobuo Uematsu will be performing live onstage with the rock band The Chicago Mages for the first time on the Distant Worlds: music from FINAL FANTASY tour! It will be a very special evening of Chicago premieres.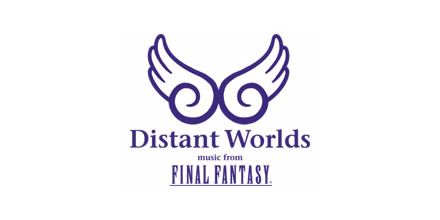 Distant Worlds: music from FINAL FANTASY will be in Chicago on December 12, 2009 at 8:00 PM. The show will feature the Chicagoland Pops Orchestra, Elmhurst College Concert Choir, and Susan Calloway, conducted by maestro Arnie Roth. Best of all, Nobuo Uematsu will play the B3 organ with the Chicago Mages! There will be North American Premieres, World Premieres, and works never heard outside of Japan. New arrangements of Dancing Mad and J-E-N-O-V-A will be debuted at this show. More details at ffdistantworlds.com!
Tickets for the Chicago show at the Rosemont Theatre are on sale now at ticketmaster.com or ffdistantworlds.com/chicagomages
Canadian Debut
Coming up very soon is the Distant Worlds Canadian premiere. Tickets are going fast for this concert on October 8th in Vancouver. Arnie Roth will conduct the Vancouver Symphony and UBC Opera Ensemble at the Orpheum Theatre. This performance will feature the North American premiere performance of the FINAL FANTASY VII Main Theme. Details at vancouversymphony.ca and ffdistantworlds.com/vancouver
South Korean Debut
Distant Worlds is also coming to Seoul, South Korea with the Korean Symphony on February 5th and 6th, 2010 at 8:00 PM. South Korea's spectacular and state of the art Seoul Arts Center will be the site of both performances, with Nobuo Uematsu in attendance for these concerts. For more information visit ffdistantworlds.com/seoul and ff2010.com
For updates, announcements of all new concerts, added guest artists, new music scores, and more, visit the Distant Worlds: music from FINAL FANTASY website.
Leave a Reply
You must be logged in to post a comment.