As you may or may not know, DreamStation.cc is power by WordPress and this content management system allows us to bring you the latest news, reviews, interviews, features, and more as quickly as possible.  Last week we submitted DreamStation.cc to WeLoveWP.com, an online gallery that showcases the best WordPress powered blogs and websites.  We were pleasantly surprised that they accepted our submission and DreamStation.cc is now featured on the main page of the We Love WordPress website.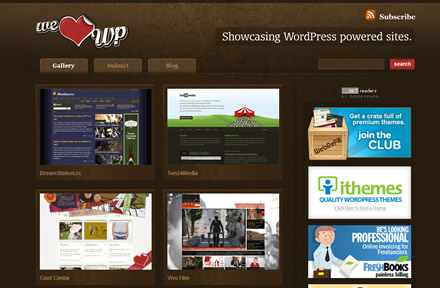 Please vote for us or leave a comment about us on WeLoveWP.com on the DreamStation.cc page if you have time.
Leave a Reply
You must be logged in to post a comment.