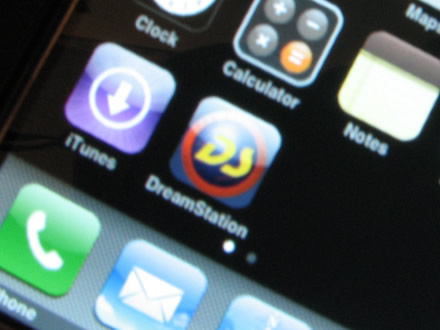 Apple has released the new firmware 1.1.3 for iPhone and iPod Touch. This new firmware provides the ability to add a 'webclip' from Safari to your Home Screen.
Thanks to Dan Dickinson's Howto: iPhone Webclip Icons information I was able to take the DreamStation.cc logo and create an icon that will appear on your iPhone or iPod Touch. If you add DreamStation.cc to your Home Screen via the new "Add to Home Screen" option the above icon will appear on your iPhone or iPod Touch.
I am still working on making DreamStation.cc fit the screen better on the iPhone and iPod Touch, but the site still looks good on these devices and the large fonts of the new design are easy to read on the small screen. So, next time you are on the train, bus, or sitting in your local Starbucks be sure to check out DreamStation.cc and add us to your Home Screen for easy access to the latest video game news, reviews and discussions.
Comments [1]
Leave a Reply
You must be logged in to post a comment.