Elven Legacy Ships to Stores and Hits Digital Distribution Retailers Today.
NEW YORK - April 7, 2009 -  In the distance.  The unmistakable dust clouds of marching armies as they approach ever closer.  The time for talk is over.  The time for battle is now. 
Paradox Interactive today announced that Elven Legacy, the fantasy strategy PC title developed by In-Co, has shipped to stores and is available for download from US digital retailers today and will be available in Europe on Thursday.
To mark this momentous occasion Paradox Interactive is delighted to present a new trailer, showcasing battlefield action.
It will not be easy, but war never is!  A determined foe will deploy in numbers.  It will hold a strong force in reserve, ready to counter-attack any break in its front-line.  Archers and crossbow men will be placed directly behind war-bands, for mutual protection.  The bowmen will be ready to retaliate with a shower of deadly missiles, when and where you decide to attack. 
Only by employing your forces together, can you hope to prevail.
 View the trailer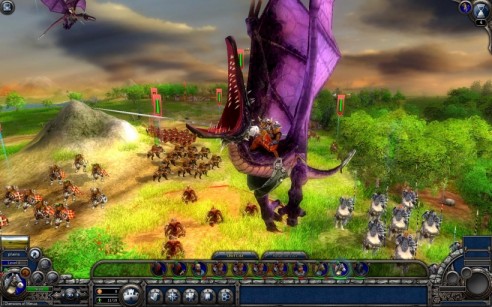 Elven Legacy invites players into a magical world, where fantasy strategy enthusiasts have the opportunity to restore the Elven race to glory.  Play as elves, humans, dwarves and sorcerers in luscious 3D environments that immerse the player in a world full of adventure and mysticism. Featuring a thrilling, non-linear storyline and in-game tools that enable the player to create their own missions to share online in multiplayer mode, Elven Legacy is sure to satisfy any strategy fan for hours on end. 
On the game's release, lead developer Max Bodrikov said, "After working on this title for such an extended time, it is bittersweet to have the game reach its full release.  When we started to develop Elven Legacy, we wanted to create a fantasy strategy turn-based title that would be accessible for all gamers and I'm confident that we reached our goal."
Elven Legacy has been rated "T" for "Teen" by the ESRB and is published worldwide by Paradox Interactive.  Elven Legacy is also available on all leading digital download portals for a suggested retail price of $29.99 / €29.99.
Read more at: http://www.elven-legacy.com
Leave a Reply
You must be logged in to post a comment.