Sony is now offer the exclusive Chamber apartment for free in PlayStation Home. The interactive space comes complete with fire pits, waterfalls, and a giant tree that's more alive than you might expect.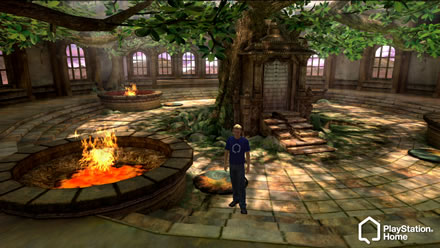 Be sure to head into PlayStation Home on your PlayStation 3 and download the Chamber apartment for free before this offer expires on May 21, 2009. The premium Chamber personal apartment disappears from the housing market forever after May 21st.
Leave a Reply
You must be logged in to post a comment.