It would appear as though the finish line is finally in sight for the oft delayed Gran Turismo 5. I feel like we've been hearing about it ever since the PlayStation 3 launched years ago. (I don't count that Prologue game thing they released) So, now we've got a hard date and that hard date is so close there's no way they can delay it again. November 24th is the day we'll finally be able to get our driving glove covered hands on Polyphony Digital's latest masterpiece, Gran Turismo 5. Here's what Kazunori Yamauchi, President of Polyphony Digital Inc. had to say about the game:
Gran Turismo 5 is an ambitious project, with challenges and complexities which have made it our version of the Apollo Space Program! When we created the original Gran Turismo back in 1997, we wanted to set a completely new precedent for the racing genre. With the technological leap onto PlayStation 3, our objective with Gran Turismo 5 was to create another great revolution which would not only satisfy our own high expectations, but would meet or even exceed the anticipation of the fans. Satisfying the loyal Gran Turismo followers is at the heart of all of our efforts, which is why it was such a difficult decision to delay the release of the game, and one which we did not take lightly. I can only apologize to everyone for making you wait so long, and I hope that when you try out the wealth of driving experiences available in Gran Turismo 5, you will not be disappointed.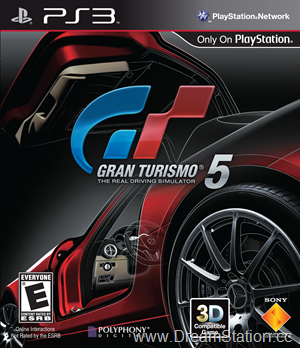 So, if you haven't already get your pre-order in to secure your extra goodies at the start. Here's what they're offering for your up front money:
Pre-order Gran Turismo 5 today to insure your copy on day 1, and receive a special pre-order bonus at participating retailers. See retailer for details.

In addition to the standard edition, a special Collector's Edition is also available for pre-order. The Collector's Edition ($99.99 MSRP) features a must-have collection of exclusive items hand-picked for Gran Turismo fans, including a 1:43 scale collectible diecast car, a 300-page guide to cars and racing techniques, a GT-branded key chain, a voucher for five (5) DLC cars, and a numbered certificate of authenticity, all housed in stylish, premium packaging.
You can make your pre-orders online at Amazon.com or GameStop.com.
Leave a Reply
You must be logged in to post a comment.