RedOctane is selling the Guitar Hero World Tour Complete Band Kit for PlayStation 2, PlayStation 3, Wii, and Xbox 360 today only (July 29, 2009) starting at $80. The kits include the game, microphone, guitar, and drum set.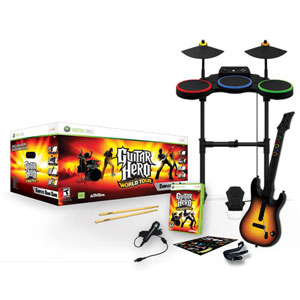 Visit the links below to purchase the version you want:
Hurry, since these deals end tonight at midnight.
Leave a Reply
You must be logged in to post a comment.