My friend sent me an email with this comic for the upcoming LEGO Rock Band and I had to share it with all of you. GU Comics, the creator of the comic, does have a point about LEGO people not having fingers.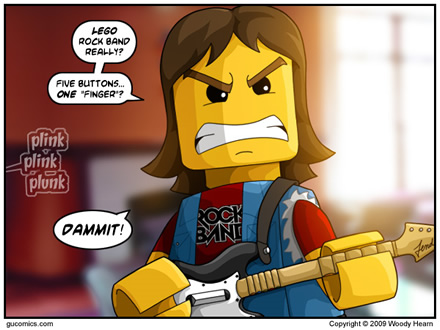 Has the LEGO franchise gone too far with LEGO Rock Band?
For more video game related comics visit GUComics.com
Leave a Reply
You must be logged in to post a comment.