Take a look at this Christmas card posted at Rareware.com and note the turquoise stocking in the center hanging on the mantle. It says, "KI3″. Does that mean that Rare is making the oft rumored Killer Instinct 3 or is Rare just pulling a fast one on the entire Internet and those who rush to make posts like this about rumors? Only they know.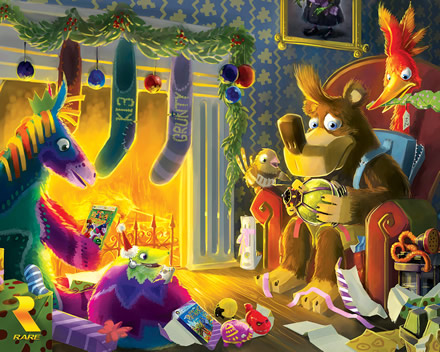 What we do know is that they like us just enough to give us this little card, but dislike us enough to tease us with something like this. As soon as DreamStation.cc knows more, we'll let you know.
Comments [1]
Leave a Reply
You must be logged in to post a comment.