New York –July 22, 2010 – Paradox Interactive today announced that Lead and Gold: Gangs of the Wild West will be available to play for free this weekend on Steam. Now is the perfect time to try and shoot up the Old West in the widely-acclaimed team-based multiplayer.
With the recent addition of dedicated servers and a new map, Paradox Interactive and developer Fatshark continue to build the community. To try out the gun slinging action, visit: http://store.steampowered.com/app/42120/.
The "free weekend" kicks off on today Thursday, July 22nd and continues through Sunday, July 25th and is available for pre-load now. Lead & Gold is also currently enjoying a 50% off sale as a part of Paradox Interactive annual summer sale.

Lead and Gold: Gangs of the Wild West Features
Four distinct playable characters with a multitude of strengths and weaknesses
A diverse level-up system letting you adapt your character to each game round as it unfolds
A multitude of different game modes and settings, all with a distinct feeling of the Old West
Lead and Gold: Gangs of the Wild West rewards players that play as a team through the incorporation of the Synergy system.
Recently added Dedicated servers per fan request
Game modes and mechanics are designed to be easy-to-understand with a minimum of prerequisites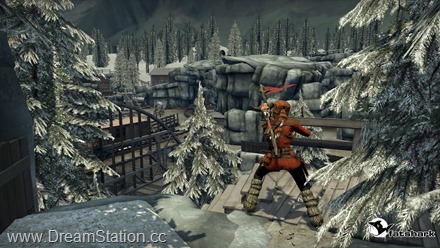 For more information on the game, join the community on Facebook www.facebook.com/leadandgold, visit www.leadandgold.com or follow the game on www.twitter.com/leadandgold
Leave a Reply
You must be logged in to post a comment.