The LEGO Group and Warner Bros. Interactive Entertainment Bring LEGO® Universe to Store Shelves across North America.
BILLUND, DENMARK - October 26, 2010 LEGO® Universe is now officially open for business, full of brick-building, endless innovation and family-friendly fun! The LEGO Group, in partnership with Warner Bros. Interactive Entertainment for mass retail distribution, today announced the official U.S. launch of LEGO Universe, the first massively-multiplayer online game (MMOG) based on the LEGO play experience. Available for PC and Mac, LEGO Universe is now available at stores nationwide and online in addition to LEGO sales channels.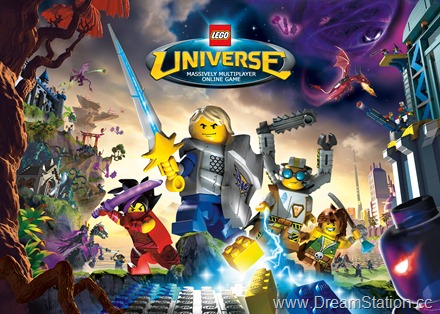 LEGO Universe is bursting with energy, as LEGO worlds past, present and future come together in an ever-expanding, interactive environment. Fans and families worldwide can team up online with thousands of other players, join the brave Nexus Force alliance, and employ creativity to battle the Maelstrom. Answer the call to save Imagination in LEGO Universe now!
"The LEGO Group has been looking forward to this moment for nearly ten years, and could not be more excited to invite the world to experienceLEGO Universe for the first time," said Mark William Hansen, LEGO Universe Senior Director, the LEGO Group. "NetDevil has been a wonderful partner and helped develop our vision to introduce an entirely new dimension of the LEGO play experience."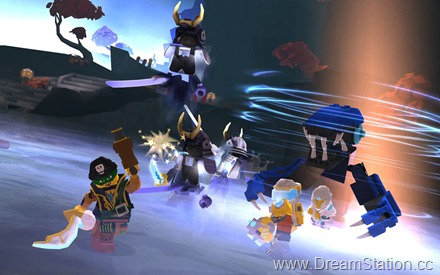 LEGO Universe offers nearly three thousand options to personalize your Minifigure, two thousand different LEGO bricks in any color you like, nine mini-games to master, six sprawling worlds to explore, four personal property areas to claim and customize… and the game is growing every day! In LEGO Universe, you can build anything you can dream up and literally bring it to life.
Leave a Reply
You must be logged in to post a comment.