Complex.com is reporting that they received a limited edition Xbox 360 Elite numbered 170 of 500 from Microsoft this week. The special edition system is GTA IV themed and is all black with the Grand Theft Auto IV cover art on the side and "Grand Theft Auto IV - 170 of 500″ on the front.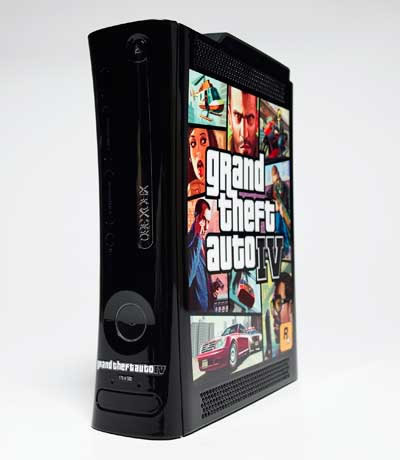 By the way, this system will not be available to the public, but you might be able to find one on eBay if you are willing to pay whatever it takes to get one.
If Microsoft released this system to the public would you be interested in buying it?
Would you like Microsoft and other companies to release more special edition consoles?
Comments [4]
Leave a Reply
You must be logged in to post a comment.