Marvel vs. Capcom 2 is coming back on Xbox Live for Xbox 360 and PlayStation Network for PlayStation 3. Below is the first teaser trailer, art and details.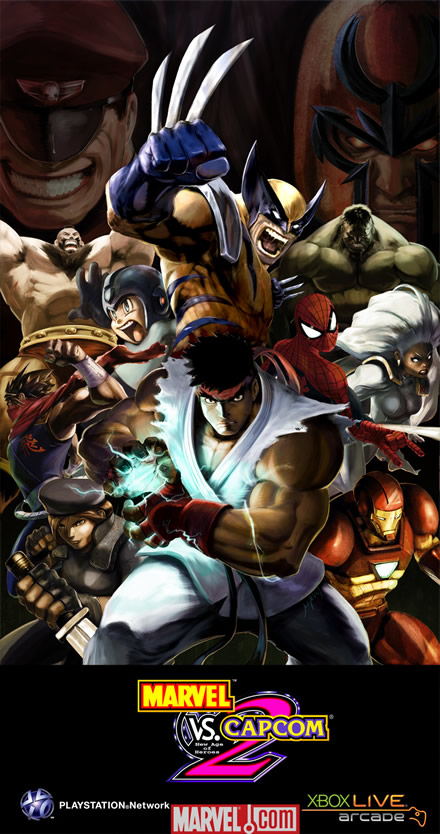 9 years after taking the arcades by storm and over 6 years after making its original home console debut on Dreamcast, Xbox, and PlayStation 2, "Marvel vs. Capcom 2: New Age of Heroes" is making a comeback on Xbox 360 and PlayStation 3. Coming to Xbox Live Arcade and PS3's PlayStation Network, expect the same gameplay you loved before with even more awesome online head-to-head action.
Teaser Trailer for Marvel vs. Capcom 2
Leave a Reply
You must be logged in to post a comment.