Announcements trailer released.
NEW YORK – January 31, 2011 – Paradox Interactive and Taleworlds Entertainment today announced the newest addition in the action RPG series, Mount & Blade.  Mount & Blade: With Fire and Sword features great new additions such as fully customizable troops, new siege options, and an exciting new age of weaponry and is set for a Q2 2011 release.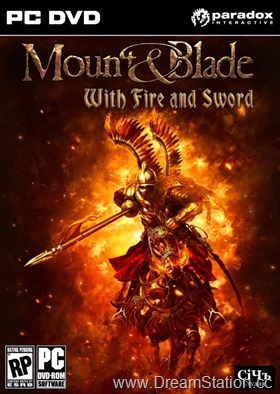 "This is a fantastic addition to the Mount & Blade franchise," says Armagan Yavuz, Lead Developer & Founder of Taleworlds Entertainment. "The features included in With Fire and Sword fulfill many of our fans' requests"
Get an overview of the war to come by checking out the announcement trailer! 
With Fire & Sword also builds and expands upon the highly regarded combat system from Mount & Blade: Warband. Firearms have been introduced to the battlefield, opening up exciting new play-styles and options. Players can also utilize explosives for taking out groups of foes or to breach castle walls. In addition to the enhanced singleplayer mode, With Fire and Sword also provides a host of original multiplayer content including the new Captain Mode which allows players to control their own forces in online matches.
For more information, please visit
Facebook: www.facebook.com/mountandblade
Twitter: www.twitter.com/mount_and_blade
Leave a Reply
You must be logged in to post a comment.