2K Sports today released a first-look of NBA 2K12 that highlights the exciting 2011 NBA Finals between the Dallas Mavericks and Miami Heat.
In the screenshot, Mavericks superstar Dirk Nowitzki soars to the hoop at the American Airlines Center as the Heat's Lebron James and Chris Bosh attempt to block the shot. This early look at NBA 2K12 is just the first of many screenshots and videos to come.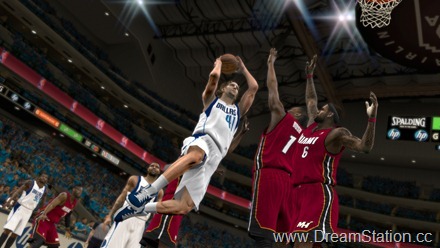 Additional information can be found at: http://www.facebook.com/NBA2K
Leave a Reply
You must be logged in to post a comment.