505 Games and NaturalMotion Games today released the fourth episode in the Backbreaker Training Camp series, demonstrating how players can deploy the perfect defense in the soon-to-be released groundbreaking football video game. Backbreaker's unique on-the-field camera angle is pivotal in helping players form a powerful and effective defense.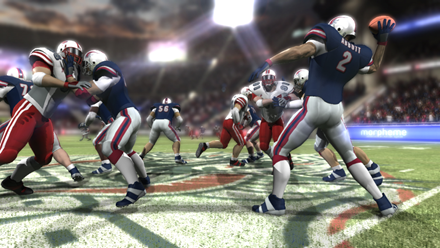 The newly released video shows how to position the defense in order to shut down opponents' running game, pick off a pass, block a kick and sack the quarterback. Prior to the snap, players use the left stick to choose their field position and use the right stick to perform special actions throughout the play. After the snap, players pick their offensive target and execute either a wrap, dive or barge tackle. These skills are enhanced in aggressive mode, as players are able to run faster and deal heavier blows to their opponents.  While on their mission to stopping the offense, players can always tap 'A' to switch positions among the defensive line. Backbreaker will automatically switch players to the most appropriate position, or the play closest to the ball and the hard-hitting action.
About Backbreaker
Backbreaker breaks the mold of traditional football video games with realistic, physics-based motion AI, crisp high-definition graphics and a camera angle that follows the perspective of the player. Backbreaker is the first sports video game to feature NaturalMotion's acclaimed Euphoria motion synthesis engine, offering intense gameplay, dazzling graphics and an endless variety of unique sacks and tackles.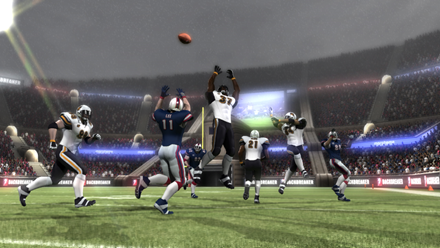 Backbreaker includes online multiplayer and split-screen multiplayer modes. The game welcomes newcomers to the genre with its intuitive pick-up-and-play Arcade Mode control scheme, while seasoned players can go head-to-head in the game's more challenging Pro Mode that turns off AI and visual assists. In addition, the game features total team customization including a fully featured logo editor.
Players can strap on their helmets and hit the gridiron when Backbreaker ships for Xbox 360™ and PlayStation®3 on June 1, 2010 for an MSRP of $49.99.
For more information and to view the videos, please visit the official website at: http://www.backbreakergame.com.
Leave a Reply
You must be logged in to post a comment.