Full-featured Facebook Game Plans To Increase Environmental Action and Awareness.
SEATTLE - July 20, 2010 Greenopolis, a subsidiary of Waste Management, a provider of environmental services and the largest recycler in North America, today at Casual Connect officially announced the opening of Oceanopolis, a new game that combines social gaming with real world calls-to-action for recycling and conservation of natural resources. The game, currently in beta, will receive a full launch in the coming weeks.

In Oceanopolis, players are encouraged to maintain their environmental surroundings, comprised of individual islands, the ocean, and their friends' habitats, by converting waste into treasure through recycling. The goal is to build a long-term sustainable community. Oceanopolis expands the Greenopolis vision to increase recycling and conservation through education and rewards, incorporating in-game actions with participation online at Greenopolis.com and physical action on-street at Greenopolis Recycling Kiosks.
Oceanopolis players can combine points earned during gameplay with points earned through Greenopolis.com. Through the Greenopolis Recycling System, users can earn points by recycling cans, aluminum and glass at Greenopolis Recycling Kiosks (already established nationwide), or by blogging on Greenopolis.com. All points earned through Oceanopolis and Greenopolis can later be redeemed for rewards or discounts from thousands of restaurants, theaters and other retail establishments.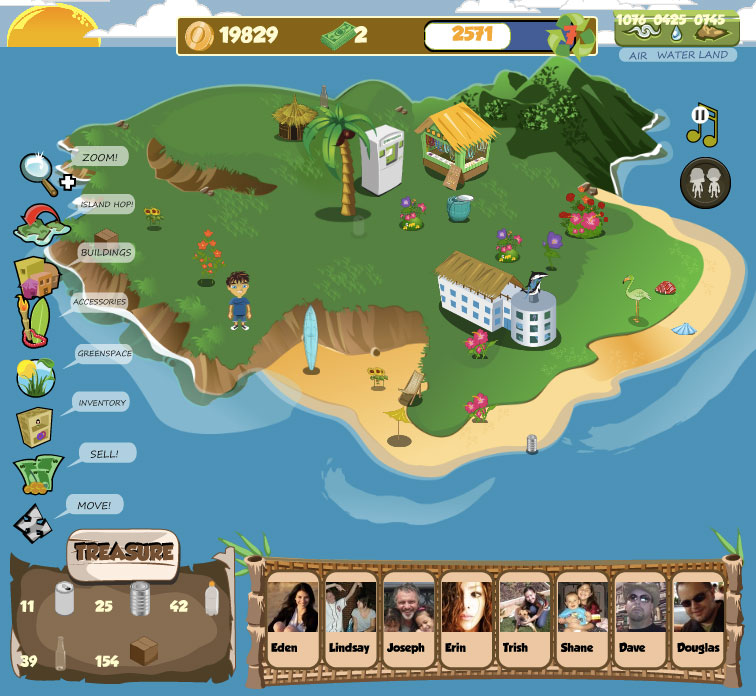 Since 2008, the Greenopolis Recycling System has partnered with top companies who share a commitment to recycling and resource conservation. Greenopolis Partners can become a part of the game as well, with their brands featured within Oceanopolis. With the help of virtual economy platform Social Gold, who will be powering the game's economy, Oceanopolis will use social gaming as a platform to provide further incentive for consumer brands to participate in efforts that promote environmental awareness.
"We're excited to unveil Oceanopolis, a game that will not only provide the engaging interactive experience found in today's top social games, but a reimagining of what it means to recycle," said Jeffrey Smith, Sr. Creative Manager of Greenopolis. "Through the Greenopolis Recycling System, we have been able to create a new, positive approach to sustainability that fits into our existing infrastructure while making recycling fun and rewarding for everyone who participates."
To celebrate the launch of Oceanopolis, the Greenopolis Foundation will donate $1 for the first 25,000 people who tweet or retweet the following message during the three days of Casual Connect (July 20 - 22):
"Make waves. Fight ocean pollution with http://apps.Facebook.com/Oceanopolis #Oceanopolis"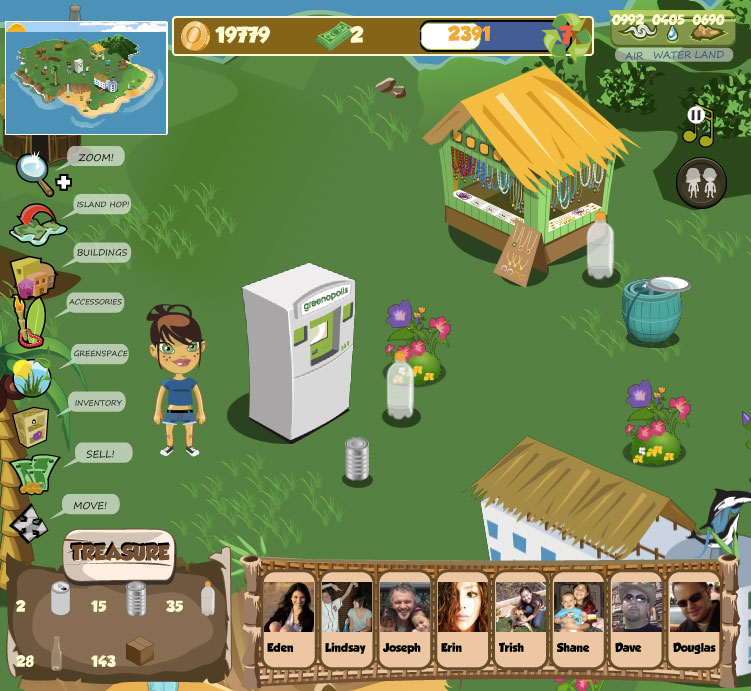 All proceeds from the Twitter event will go to Ocean Aid, a 501c3 non-profit that will fund research into pollution-filled ocean gyres through an annual benefit concert. Ocean Aid has the chance to receive a gift as large as $25,000 from the three day tweet-a-thon. Every person who tweets the message will also be entered to win two tickets to the Ocean Aid concert. The Twitter event highlights the strong connection between real world and virtual actions in Oceanopolis, as fighting ocean pollution is a large part of the title's gameplay.
To check out the game, visit http://apps.facebook.com/oceanopolis/
For more information visit the Oceanopolis Facebook page at http://www.facebook.com/Oceanopolis and the official Greenopolis site at http://www.greenopolis.com.
Leave a Reply
You must be logged in to post a comment.