Very First Home Improvement Games Offer Unique Game Play Experiences
Design your dream home on your WiiTM or Nintendo DSTM! Majesco Entertainment Company (NASDAQ: COOL), an innovative provider of video games for the mass market, announced that Our House: Party! for WiiTM and Our House for Nintendo DSTM are now available at retailers nationwide. In these creative games with a do-it-yourself approach, players strap on their tool belts and complete home improvement projects with one goal: to build a house that becomes the envy of the neighborhood.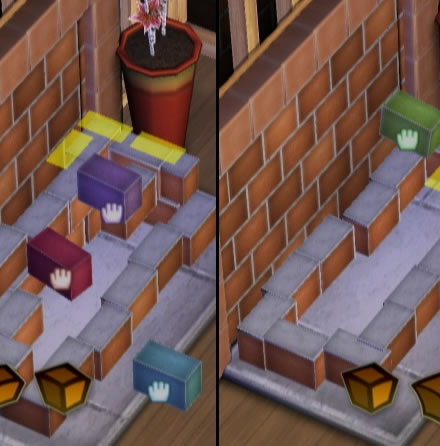 In Our House: Party!, players use the Wii RemoteTM and NunchukTM as the ultimate tools to build their own trophy house in a competitive four player party format. The game features over 175 do-it-yourself projects including Wallpaper Woes, Hammer Time, Demolition Derby, Green Thumb and many more. Whether it's painting, sawing or mowing, players will visit The Home Depot® to compete in the Cash Register Race - a mad rush through the store to collect all the power-up tools they need for a given project. Using WiiConnect24TM, Our House: Party! lets players show off their personalized palace on a virtual street within The Neighborhood.
In Our House for Nintendo DSTM, players begin as hired contractors, completing different time-based remodeling assignments in order to earn enough money to build their own home. Creativity and skill are required to complete each project to a given client's specific styles and tastes. The game features 100 different building mini-games including replacing floors, hanging cabinets, painting and brickwork. Players can earn bonuses by completing a job early or accurately, and then apply those earnings towards furnishing the property to ultimately sell for profit.
Our House: Party! is available on WiiTM for the SRP of $39.99, and Our House is available on Nintendo DSTM for the SRP of $19.99. Both games are rated E for Everyone. To watch the gameplay trailer and find out more, please visit www.ourhousegame.com.
Leave a Reply
You must be logged in to post a comment.