Sonic & Tails are visiting Gurhal and will be there throughout the day. Come find them in public lobbies, say hello, and get a chance to run missions with them.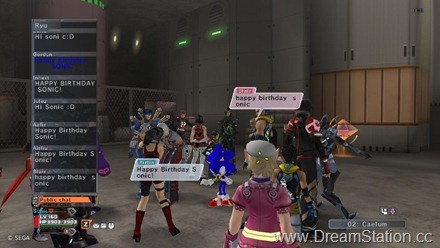 Look for Sonic and Tails on Universe 20 or 19 … just follow the crowds!
And if you say "Happy birthday Sonic" anytime during today's event, you'll win a special Sonic room decoration statue at a later date … so come join in the fun, and hope to see you there!
Leave a Reply
You must be logged in to post a comment.