REDMOND, Wash.–(BUSINESS WIRE)– Nintendo has a number of video game value bundles on the market already. In the spirit of the start of the holiday shopping season, it seems like a good time to introduce a few more.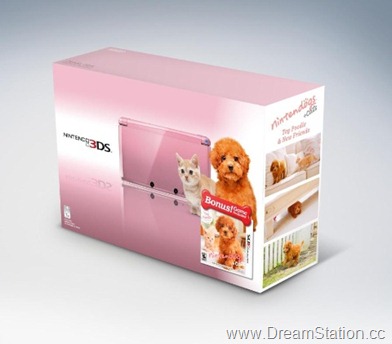 On Dec. 4, Nintendo will launch new bundles featuring a pink Nintendo 3DS™ portable system and either the nintendogs™ + cats: French Bulldog and New Friends or nintendogs + cats: Toy Poodle and New Friends software. The limited-edition bundles will be available at a suggested retail price of $169.99 in the U.S. – the same price as the standard Nintendo 3DS system.
These new bundles join the already-extensive list of impressive limited-edition bundles that are now available. Each one is sure to find a recipient on everyone's shopping list:
For more information about Nintendo, visit http://www.nintendo.com.
Comments [2]
Leave a Reply
You must be logged in to post a comment.