The open beta period has begun for the Pokémon Trading Card Game (TCG) online video game called Pokémon Trainer Challenge. Go try it for free to today!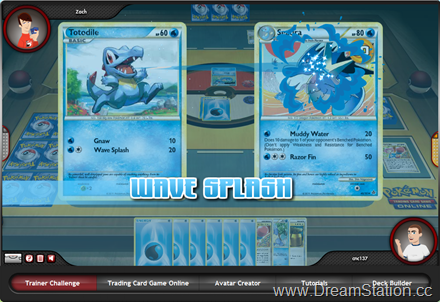 Be among the first Pokémon fans to try the Pokémon Trainer Challenge, a new online way to play the Pokémon Trading Card Game! Get ready to compete against all 14 computer opponents in three Leagues using three theme decks. As you play, you'll earn achievements for doing well and progressing through the Leagues.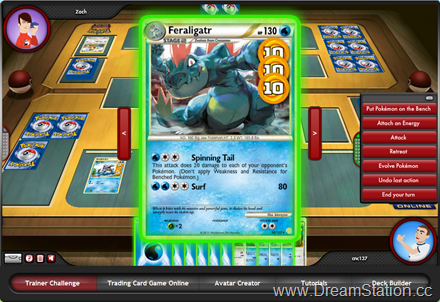 Plus, you can customize your personal in-game avatar, and then save an image of it to your desktop so you can use it anywhere! In addition, the new Pokémon Trading Card Game forums are now open: come in to discuss strategies, share ideas, and talk about all things Pokémon TCG with other fans!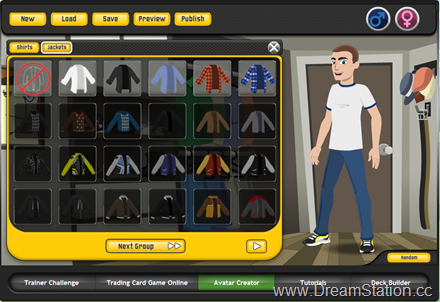 The Pokémon Trainer Challenge is completely free. All you need is a Pokémon Trainer Club account to participate right now.
Visit PokemonTCG.com to sign up and start playing today.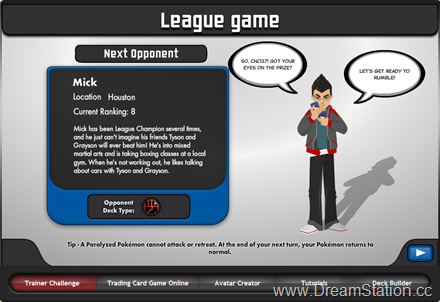 Note: They are expecting a lot of excitement about the Pokémon Trainer Challenge, so if you receive a message saying that the site is busy, try again later.
I found that if I hit refresh a few times I could get into the game when it stopped loading at 99%.
Comments [2]
Leave a Reply
You must be logged in to post a comment.