Pre-order Now to Get Your Limited Edition Fairytale Fights T-shirt.
Playlogic Entertainment, Inc., an independent worldwide publisher of entertainment software, announced today an exclusive Fairytale Fights pre-order incentive program with GameStop. Starting today, consumers can secure their copy of the hack n' slash platformer by visiting a GameStop store or going online to GameStop.com. In addition, all pre-orders will receive a Limited Edition Fairytale Fights t-shirt while supplies last.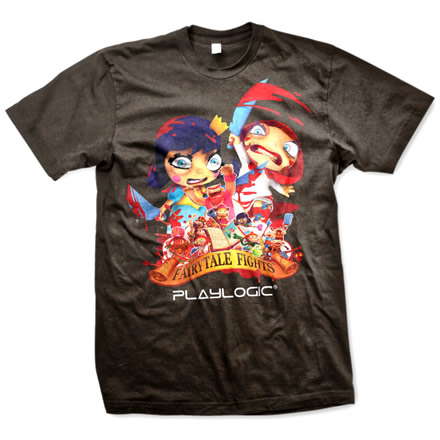 The Limited Edition Fairytale Fights pre-order t-shirt features all four infamous Fairytale Fights characters, Little Red Riding Hood, Snow White, Beanstalk Jack and the Naked Emperor, with blood-soaked weapons drawn and ready to fight. Also, don't miss the gory action in a brand new Fairytale Fights trailer featuring all four characters, seen exclusively at GameStop.com.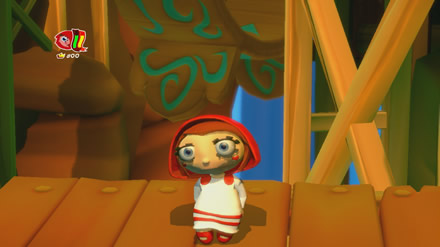 Using the Unreal Engine 3 like you've never seen it, Fairytale Fights takes popular characters and tales from the pantheon of well known fairytales and turns them on their heads as players must fight their way through hordes of enemies on a quest to restore their own personal honor and re-establish peace in the land of fairytales.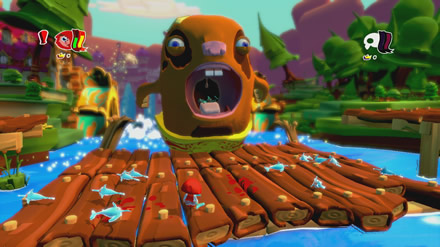 Inspired by twisted cartoons like Happy Tree Friends and Itchy and Scratchy, and featuring a wildly colorful and distinct art style, players can cooperatively complete quests in the single-player storyline or compete in chaotic multiplayer battle with up to 4 players online or offline.
The GameStop Fairytale Fights pre-order program is available now through October 26, 2009 at GameStop. Please visit your local GameStop for more information and incentive details. Incentive items will be available at the retailer at time of pick-up starting October 27, 2009.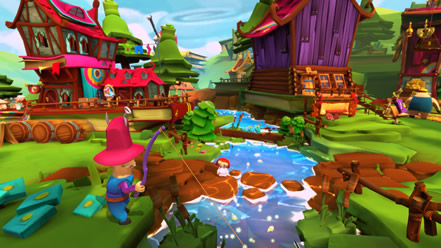 Fairytale Fights will be released on October 27, 2009 in North America and October 23, 2009 in Europe on the Xbox 360® videogame and entertainment system from Microsoft and the PLAYSTATION®3 computer entertainment system. Fairytale Fights will be made available on PC in 2010.
Fairytale Fights is rated M for Mature by the ESRB.
For more information about Playlogic and to sign up to get all the latest breaking news regarding Fairytale Fights please registerat www.fairytalefights.com. For the latest trailers, screenshots and other assets please visit www.reverbinc.com/playlogic.
Comments [1]
Leave a Reply
You must be logged in to post a comment.