After debuting the games at last week's Game Developers Conference, French publisher releases brand-new assets and game details.
Champs sur Marne, France - March 7th, 2011 - Lexis Numérique, one of the biggest independent game design studios in Europe, today unveiled brand-new assets for Red Johnson's Chronicles and AMY, two upcoming PlayStation® Network titles recently debuted at the Game Developers Conference.
Red Johnson's Chronicles is a puzzle-based investigation/adventure game launching on PSN in May. In the game, players take on the role of Red Johnson, a private investigator on the streets of a dangerous city whose crime rate is skyrocketing. Tasked with investigating a murder, players must find clues, solve puzzles and question witnesses to solve the crime, all while staying out of harm's way. Players will also discover a world in which everything is dark, sharp and deadly - even humor. For additional Red Johnson's Chronicles updates, visit the official website www.red-thegame.com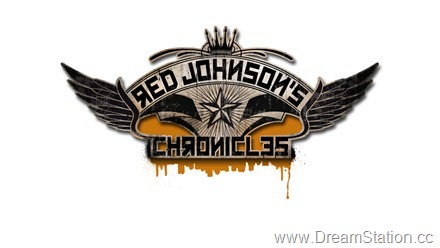 AMY is a survival horror/adventure game for PSN being developed by Paul Cuisset, French creator of mythic games including 'Flashback' and the 'Moto Racer' series. The game takes place in 2034, when natural disasters around the world have wreaked havoc on humanity and unleashed a deadly virus that has infected almost everyone. The small town of Silver City (Midwest, USA) has been directly affected by a comet that has come crashing down. In the game, players take on the role of Lana, who regains consciousness in the city now infested with wild creatures and enemies. The world she once identified with seems to have been torn to Hell, and most of the people she knew have now become part of a wild horde. Lana feels the virus beginning to infect her and knows she must run as far as possible to escape the nightmare. The presence of Amy, a seemingly defenseless eight-year-old autistic girl who has curious powers, forces her to make choices that will affect both their lives. Together, they must fight or run from the aberrations, demons and the military in the hope of not only saving each other, but also the future of humanity.
Leave a Reply
You must be logged in to post a comment.