Guinness World Records recognized Sony Online Entertainment and Jive Records recording artists, The Dares, for the first concert to take place simultaneously in the real world and a virtual space inside of Free Realms during E3 2009 in Los Angeles, California.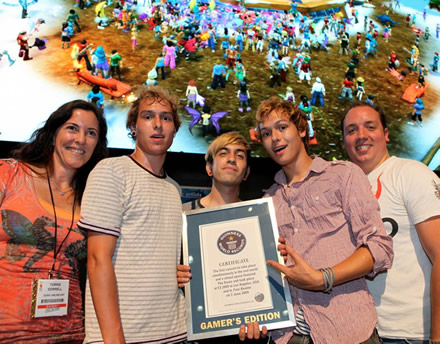 Photo (Left to Right): Torrie Dorrell (SOE), Matt Peterson (Drums), Martin Lascano (Bass), Ben Peterson (Lead Guitar/Vocals) and Gaz Deaves (Guinness World Records).
Photo Credit: Sony Online Entertainment
Leave a Reply
You must be logged in to post a comment.