Streets of Fury, the Beat 'em up finalist of the Microsoft Dream-Build-Play 2008 contest is out on the Xbox Live Arcade.
Streets of Fury, the next-gen Beat 'em up finalist of the Microsoft Dream-Build-Play 2008 contest is now available on the Microsoft Xbox Live Arcade. Created by two talented indie developers, the game has seduced the whole jury among 350 other registered titles and offers a trip deep into gang wars and street culture.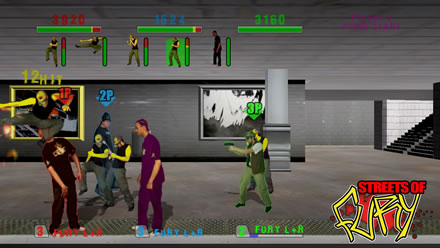 Streets of Fury takes place in a Paris devastated by suburban gangs. The Army being on strike, the President calls for the best privateer brawlers of Los Angeles streets to restore order and security.
"We've been completely fond of the beat 'em up genre since early childhood and played most of its classic games. To create Streets of Fury, we took inspiration from games like Streets of Rage, Fatal Fury or also Guardian Heroes" said Cyrille Lagarigue, one the two creator of the game. "We're very excited to see our game released on the Xbox Live Arcade and to have succeeded in mixing some of the best gameplay mechanics from classic 2D fighting games into Streets of Fury," declared Jordi Asensio, the other creator.
Streets of Fury features a coop mode allowing up to 4 players to fight simultaneously on the same Xbox 360, two different solo campaigns offering 30 stages and more than 60 types of opponents, a team or free-for-all versus mode, a versus AI survival coop mode and 5 levels of difficulty. The player can choose between 9 characters available, each offering a wide range of combos. He will love to unleash his fury thanks to devastating special attacks as well as unlocking new characters, playing modes and in-game videos as he increases the security level of the city.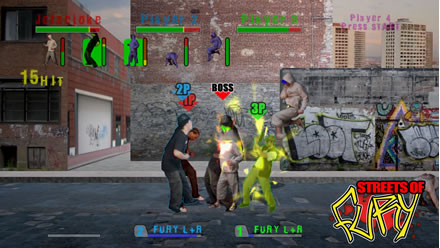 Both a demo and the full Streets of Fury game are available at the Indie Games section of the Xbox Live Arcade.
More information is available on the official website at www.streetsoffury.com.
Leave a Reply
You must be logged in to post a comment.