Super Mario Galaxy is one of the premier games for the Nintendo Wii, so shouldn't we have a piece of it on one of the premier mobile phones?
Check out the following Super Mario Galaxy wallpapers I made for the Apple iPhone and feel free to use them on your iPhone by following the instructions below.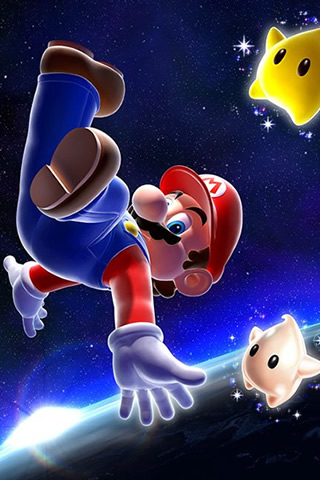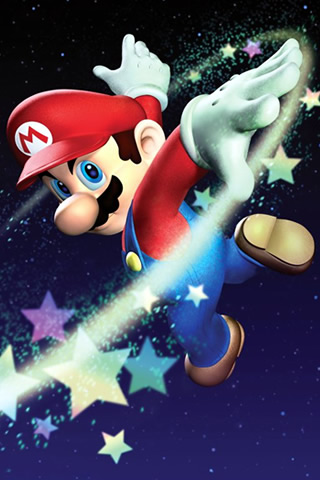 To use these on your iPhone you will need to do the following:
Right-click on on the images above and choose "Save Image As…" in Firefox or "Save Picture As…" in Internet Explorer.
After you choose that you will need to save the pictures to your hard drive in a location where you will be able to find them.
Next, you will need to plug your iPhone into your computer and go into iTunes where you will need to go to the "Photos" tab under your iPhone device to setup the syncing.
Once on the "Photos" tab you will need to pick how you want to sync photos between your Mac/PC and iPhone. Make sure that the folder you saved the above images in is part of the sync options.
Now, sync your iPhone with your Mac/PC.
After you sync your iPhone with your Mac/PC and move the wallpaper images over to it you will need to do the following to set your iPhone wallpaper:
Go under the "Photos" section on your iPhone and then find the wallpaper you would like to use.
Once viewing the wallpaper, tap the small square icon with an arrow in it in the bottom left corner of the screen.
Then tap "Use As Wallpaper".
Move the picture around and zoom in or out if you like and then tap the "Set Wallpaper" button.
Once you have done the above you should have a new wallpaper on your iPhone to enjoy.
Leave a Reply
You must be logged in to post a comment.