This year's Comic-Con 2010 is going to be big, boisterous, exhilarating, hair-raising, mind-blowing,  jam-packed,  loud and substantially full – of adjectives! Warner Bros. Interactive Entertainment (WBIE) will be showcasing Super Scribblenauts, one of this year's hottest new videogame titles, and its all-new adjectives system, at the San Diego Comic-Con from Thursday, July 22 – Sunday, July 25. Fans who stop by the Warner Bros. booth (booth #4545) to check out Super Scribblenauts will also receive a coupon for $5 off the purchase of the game at Best Buy (while supplies last).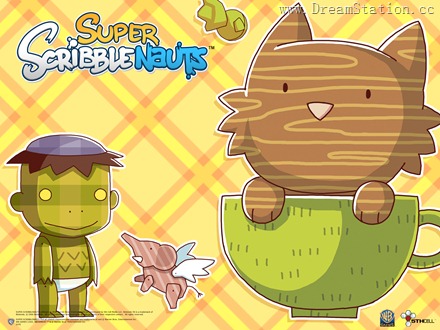 Created and being developed by 5TH Cell, Super Scribblenauts offers hours of original entertainment, upgraded controls and innovative new gameplay mechanics. Players will be able to write any object that comes to mind and modify it in any way they desire, using adjectives that change the color, size, elements, behaviors and many other aspects of objects in the game. Multiple descriptors can be combined to produce inventive new items, allowing players imaginations to run wild for a truly unique and individualistic experience.
Leave a Reply
You must be logged in to post a comment.