Chilling interactive hidden object game just $6.99 at www.alawar.com.
ALEXANDRIA, Va. — July 14, 2011 — Alawar Entertainment, a leading developer and publisher of casual games, is announcing the continuation of their creepy Vampire Saga series with Vampire Saga: Welcome to Hell Lock. Available today for PC, the downloadable Vampire Saga 2 sells for $6.99 from http://www.alawar.com. A free demo offering an hour of gameplay is also available.
Vampire Saga: Welcome to Hell Lock mixes puzzle and hidden object gameplay to spin a dark and suspenseful supernatural tale. You wake up just outside of the deserted town of Hill Lock with your head fuzzy, your motorcycle wrecked, and a piercing pain in your neck. Now you must search the desolate town for clues to your identity and a means of escape before the shadowy figures haunting Hill Lock (or is it Hell Lock?) find you.
Vampire Saga: Welcome to Hell Lock includes:
35 spine-chilling locations
Dozens of hidden object scenes
Countless puzzles and mini-games
Dazzling graphic novel style cutscenes
Hint system and optional gameplay tutorial
The first game in the series, Vampire Saga: Pandora's Box, is also available for PC and iOS. For more information about both Vampire Saga games, visit http://www.alawar.com.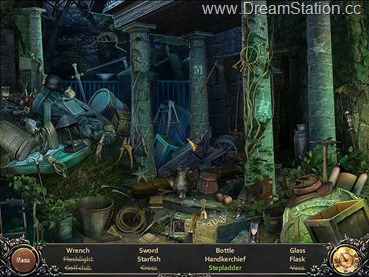 Leave a Reply
You must be logged in to post a comment.