Wii Fit became a part of racing history when the Wii Fit-branded cars raced in both the Indy 500 and the NASCAR Coca-Cola 600 this past Memorial Day weekend.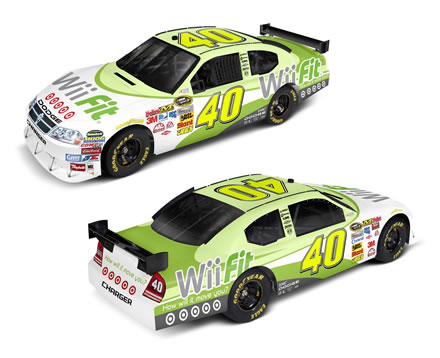 NASCAR: Chip Ganassi Racing's number 40 Dodge, jointly sponsored by Nintendo and Target, was driven by two-time Daytona 500 winner Sterling Marlin. Sterling Marlin finished 31st in the Coca-Cola 600 race this past Sunday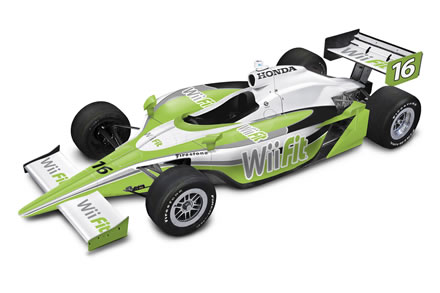 IndyCar: Chip Ganassi Racing's number 16 Dallara Honda was driven in Indianapolis by Alex Lloyd, who made his Indy 500 debut. Unfortunately, Alex Lloyd finished 25th in the race after wrecking.
Leave a Reply
You must be logged in to post a comment.