Generally speaking it is pretty hard to find a good flying game nowadays. Many of them feel watered down, and either too easy or too hard. Some rely a lot on the tedium of constantly following a single target until you get the perfect shot off, while others make the planes sitting targets with fire and forget missiles. The median of these two aspects would make a perfect flight combat game. So where does Heroes Over Europe land? The answer is all over the map.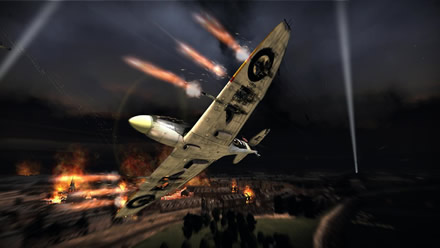 Heroes Over Europe's single player experience is a pretty confusing experience. The game switches between 4 different armies, each of them taking down German fighters. The confusing aspect is that you switch armies continually and you tend to lose track of what character from what army you are. Then it gets more confusing when you are the same guy from the previous army that joined a different army for some missions. Overall, the story is poorly written and performed leaving the player so confused that it would be even better just to leave the story out.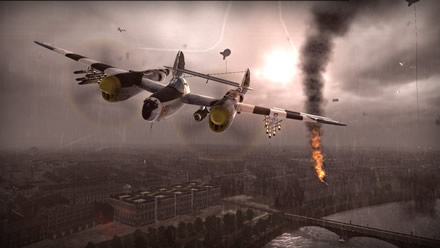 As for my opening statement, Heroes Over Europe starts out with the first 10 or so missions being so easy that I needed to play them on the hardest difficulty to even feel like it was a legitimate challenge. Targets seemed to fly in front of you and stay there waiting to be shot down. Then all of a sudden around mission 11 the game goes to the complete opposite extreme and everything becomes super hard. I don't mean just kind of hard, I mean super frustratingly hard. It is like the developers have only 2 positions on the difficulty controls for missions; Super amazingly simple, and Super impossibly hard.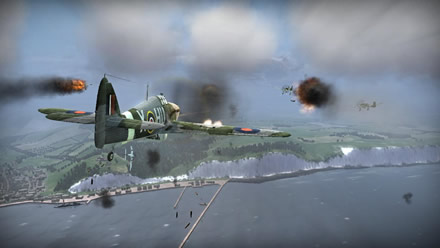 Just to give you an idea of how hard the missions get; here is a Scenario for you. In this mission I have to protect 2 damaged flying fortresses. The bonus objective (which I successfully completed each one up till then) is to keep both flying fortresses alive. Well there is essentially a boss fight that occurs with about 8 other fighters supporting this boss. Each time I take out the fighters easily, the boss (who apparently has a titanium plane from the future that takes 1000 direct hits to destroy) takes one pass at the flying fortresses and destroys them both in one swift attack. This all occurs within a 5 minute time span or so which does not give the player much time to take down the boss and his supporting fighters.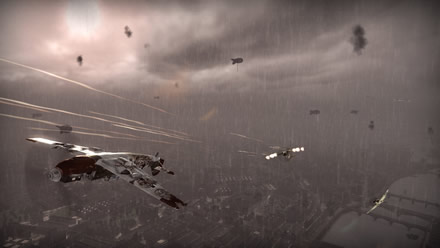 As for the controls, they definitely take some getting used to at first but they flow pretty well with the game when you do get the hang of them. The graphics are solid with great explosions and fragments falling off planes. The musical score, and sound effects are decent with nothing all that special to spout on about.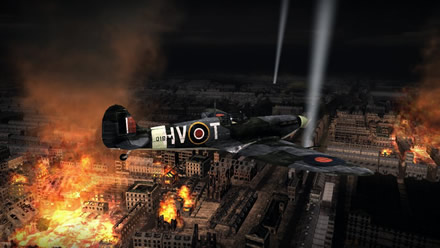 I can see the replay value being pretty low although going back to previous missions with some of the freshly unlocked planes could be somewhat entertaining. The online multiplayer is fun but lacks a large variety of game modes to choose from. There is basically a survival type game where you try to be the last man standing, and a deathmatch style game. I think if they added a base defense style multiplayer mode that could spice up the gameplay a bit.
Final Verdict
Heroes Over Europe is a decent flight simulator that really is not sure if it wants to be a hardcore air combat game or a simple snooze fest. It may be worth a rental for a few good times but don't expect much more.
Score
Leave a Reply
You must be logged in to post a comment.