King of Fighters is back again with a fresh version of the cult hit. From the second I cracked the King of Fighters XII open I was expecting a great fighter through and through. Because this is the first entry of the series on next gen consoles this titles hopes to build up some steam to put them in a good position to continue this series. But is it smoking hot or just full of hot air?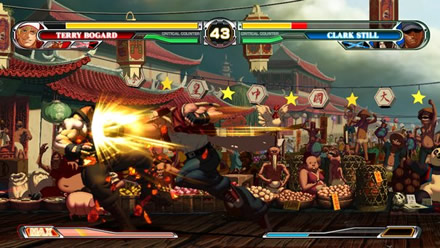 When I first started playing this title I went straight for the arcade mode and figured I would try the other modes later. The arcade mode in King of Fighters XII consists of five fights of random characters. Beat them all and you win the game. So that ended really fast, and I moved onto the next mode…Wait a second. The game lacks any other modes. The game consists of arcade, online multiplayer, and versus mode. Which honestly online multiplayer and versus are roughly the same thing. One lacks a friend nearby that you can distract to get an advantage over. Really though, I expected to see a lot more content and maybe some co-op tag team or something against AI opponents. Because of the lack of modes I would have expected a longer arcade mode either consisting of more fights or maybe a storyline for every character. At this time I decided to research the price as I figured this may actually be a $30 title. Boy was I wrong. This title sells for a full $60 with roughly 15 minutes of gameplay on the disc.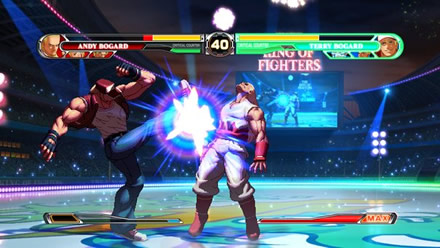 Because of the lack of modes King of Fighters XII seems to focus mostly on the multiplayer aspect and should have been probably advertised as such. I feel that this title should have been sold on the arcade marketplace instead of retail, because it feels exactly like an arcade title I would expect to download and pay $20 for. Anyways, enough beating a dead fish.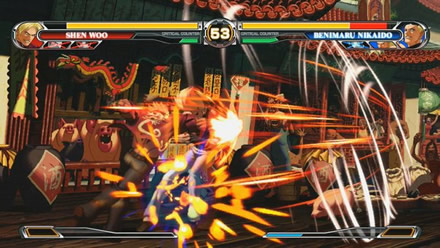 The graphics and art are well done and the backgrounds add some interesting eye candy to look at if you get a chance. I particularly enjoyed how well all the moves are animated and flowed well. The special abilities are flashy and really make you feel powerful and I found myself saying "oh **** that had to hurt" in more than a few occasions. Most special move combinations in the game are the same for every character making it very easy to pick up another character and know what to press to perform a special.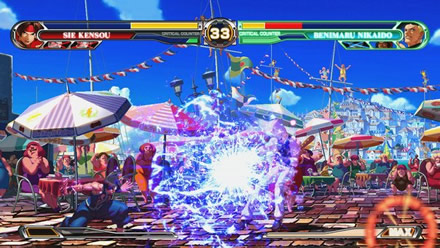 The sound is well done in King of Fighters XII and fits well with the art style and the characters. As in most fighting games some characters have a move you can repeatedly perform to win every fight making it extra simple to kill all but the more skilled human opponents.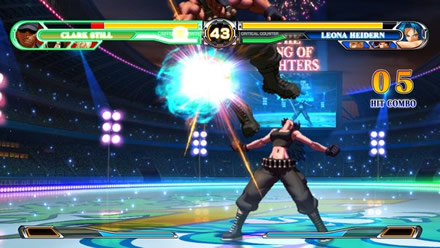 I found myself repeating the arcade mode over and over again until I played with each of the fighters; mostly so I could see all the special moves in the game. It was fun and kept me playing for about 2 hours before I ran out of characters to try. A previous King of Fighters game I reviewed had roughly 10 times more characters to play as. I don't completely understand why so many were left out, but that would have been at least some consolation for the lack of game modes.
Final Verdict
Overall, King of Fighters XII is a game that I would highly recommend fans of the series try out as well as fans of fighting games. However, the lack of content makes it worth only a rental or bargain bin purchase for most.
Score
Leave a Reply
You must be logged in to post a comment.