Sources embedded so far deep into the underground that they're functionally blind have uncovered some new screenshots for the upcoming Batman: Arkham City game and like the good sharers we are, we're passing them along to you. Is sharers even a word? Who cares! We've got Bat screens.
Developed by Rocksteady Studios, Batman: Arkham City builds upon the intense, atmospheric foundation of Batman: Arkham Asylum, sending players soaring into Arkham City, the new maximum security "home" for all of Gotham City's thugs, gangsters and insane criminal masterminds. Set inside the heavily fortified walls of a sprawling district in the heart of Gotham City, this highly anticipated sequel introduces a brand-new story that draws together a new all-star cast of classic characters and murderous villains from the Batman universe, as well as a vast range of new and enhanced gameplay features to deliver the ultimate experience as the Dark Knight.

Batman: Arkham City will be available for the Xbox 360® video game and entertainment system from Microsoft, Games for Windows PC and the PlayStation®3 computer entertainment system in Fall 2011.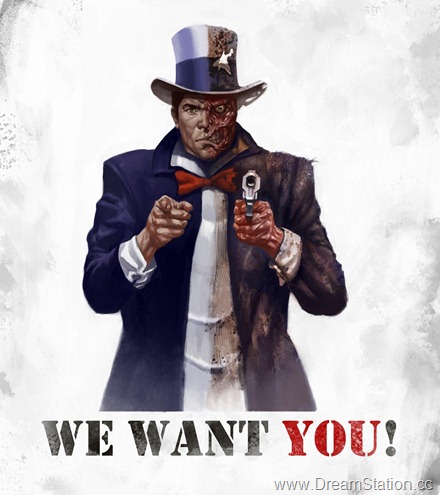 And we want you to share this with your friends via any of the links above because sharing is caring. You can preorder Batman: Arkham City at Amazon.com or Gamestop.com
Comments [1]
Leave a Reply
You must be logged in to post a comment.