As mentioned yesterday, Nintendo has announced a new Nintendo DS version to replace the Nintendo DS Lite in Japan on November 1, 2008, but it won't arrive in North America until sometime in 2009. The Nintendo DSi will be thinner, have larger screens, two digital cameras, new image and music processing software and an MP3 player. The Game Boy Advance slot has been removed to allow the system to be slimmer and to allow room for the new SD memory card slot for music, images, and downloadable content.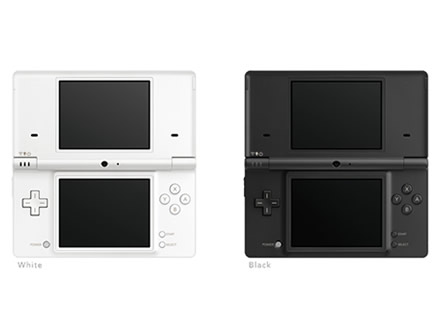 The Nintendo DSi is thinner than the Nintendo DS Lite by 2.6mm (12% thinner) and has two 3.25″ screens (17% larger).  The handheld will feature a 3-megapixel camera facing outward and another VGA lower-resolution camera on the interior hinge. The two cameras will work with the new built-in multimedia software for the DSi that will allow you to manipulate images and music using the touch screen.  AAC formatted music will be able to be stored on an SD card along with images using the new slot.   Also, a newer Opera-based web browser will be installed on the system, which will allow you to browse the Internet and the new Nintendo DSi Shop to download games and applications to SD card.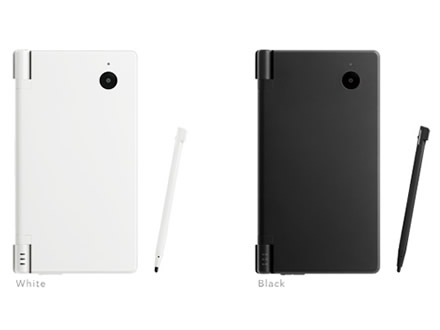 The DSi Shop will allow Nintendo DSi owners to download and play DSiWare. The prices for the DSiWare will range from Free to 200, 500, and 800 points. In Japan, customers will get 1,000 free points to spend at the DSi Shop that are good until March 2010.
The Nintendo DSi will launch in Japan on November 1, 2008 for ¥18,900 ($179).  Nintendo of America has also stated that it will arrive at some point well into 2009 in North America, because the current Nintendo DS Lite is selling so well.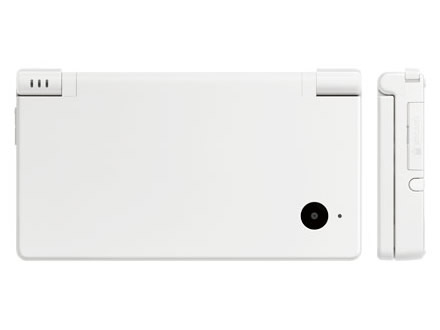 For more information visit the Nintendo of Japan Nintendo DSi Website (Japanese).
Comments [7]
Leave a Reply
You must be logged in to post a comment.