Bundled in with the Deluxe console version or sold as a stand alone title for the Basic package, Nintendo Land is what I'll call, the first title on the Nintendo Wii U. It's also a fans dream to have the biggest of the Nintendo franchises together all in one place that isn't a Smash Bros. title. It's a little big to call this a collection of mini-games, but that's a more appropriate description for this game than anything I can think of, unless mid-games is acceptable? Yeah, I didn't think so.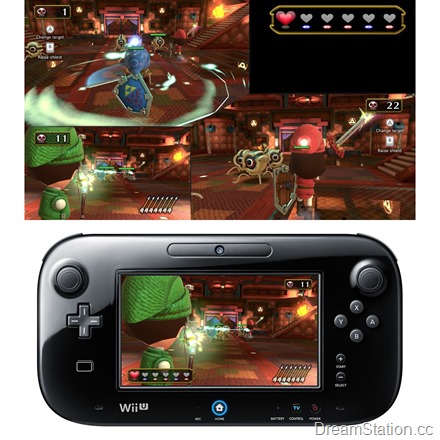 Nintendo Land is basically a virtual layout of the theme park that we all know should exist somewhere in Florida and/or in the greater Los Angeles area. There is a central plaza where you will find gates that lead to games for between one and five players. The games come in three flavors: solo adventures, co-op, and competitive games.
You will find representation for the majority of Nintendo's biggest franchises with the exceptions of Kirby, Wario, Pokémon, and some of the more iconic games of the past like Ice Climbers, Kid Icarus, Fire Emblem, and others. (One could hope for DLC, right?) The Legend of Zelda, Super Mario, Luigi's Mansion, Donkey Kong, Pikmin, Animal Crossing, Metroid, Yoshi, F-Zero, and a few others round out the package. Seriously, though, how could they leave Pokémon out?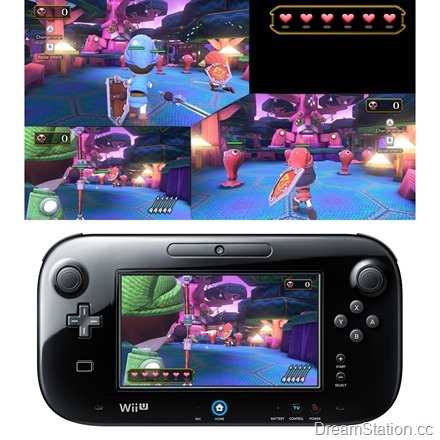 In any case, Nintendo did a really good job of making this a nice package. It looks so much nicer now that they've entered the High Definition realm of gaming and it's really fun to play with friends. In fact that single player stuff is good, but the multiplayer is where the game really sparkles.
Mario Chase is just okay with two people, with three people it's pretty good, with four people the game is so much fun. My only wish would be for more than three maps. (Again, DLC? I'd pay $1 for some new maps) The Legend of Zelda: Battle Quest is fun too. One person gets the Wii U GamePad to use for bow and arrows, the rest use the Wii Remotes to swing swords. Pikmin gets everyone into the act also. One person gets to play the role of Olimar, the others get to be Pikmin.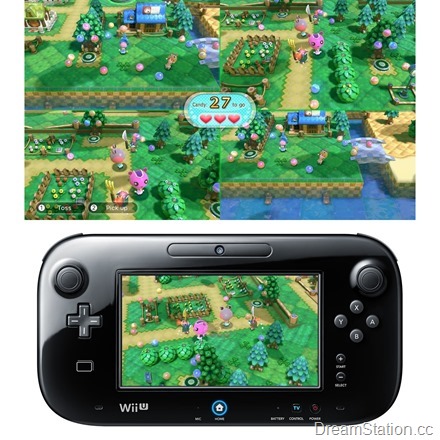 By the way, this is all presented in a cool way where because this is a theme park your Mii is just donning a costume to look like said characters, which makes the game cute and funny and just all around good clean fun for the entire family. The visual style is different for each game and realism was not the goal here. Think Kirby's Epic Yarn.
LittleBigPlanet, or any LEGO game and the violence becomes non-threatening and perfectly acceptable. Make of that what you will, but Nintendo Land is rated Everyone 10+ so if you pay any attention to the ratings on games (and if you're a parent, you should) you have been put on notice to see a little 'cartoon violence' and 'crude humor'; Nothing that you haven't already exposed your kids to by showing them stuff like Shrek.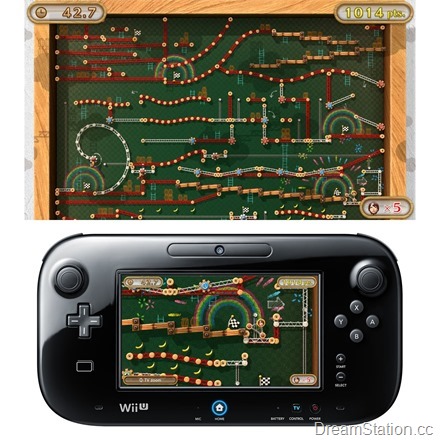 Mind you it's not all great fun. It's probably a better party game than anything because while the single player stuff is good, it's not great and it tends to be short, plus there are games that you can't even play on your own. There's also the nagging feeling that Nintendo could have done so much more with this package. This could have been bigger than anything they've done to date. Here's to hoping they actually release some DLC for this game and if they do that they release it at relatively low prices to keep people interested.
True to Nintendo form, they take full advantage of the Wii U GamePad with Nintendo Land. It appears as though they've used every feature that the new controller offers. Camera, microphone, gyroscope, touchpad, dual analog sticks, it's all included. I couldn't think of a better way for them to showcase a new console and it's star, the GamePad.
Final Verdict
Nintendo Land packs a surprising amount of replay value for completionists. There are lots of decorations for the central plaza, stamps, stages to unlock, etc. There's plenty of game here if you play in spurts, even more game and more fun if you can gather up some friends to play along. If you got a basic Wii U console, or are considering buying one, Nintendo Land should probably be at the top of your games wishlist. It's a fantastic way to kick off a new console and should be a nice way to show off just a few of the ways Wii U and the GamePad can be used to enhance the gaming experience in the future.
Score
Leave a Reply
You must be logged in to post a comment.